Robbie Williams: How many children does he have with wife Ayda Field?
30 October 2023, 11:49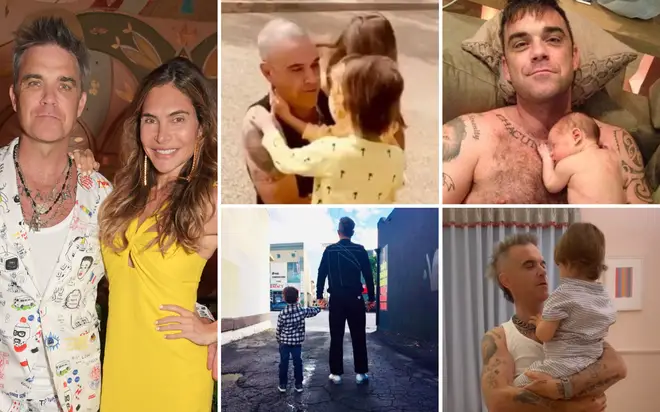 Robbie Williams has become the doting father to his young family over the past decade or so.
The former Take That singer became a father for the first time in 2012, and has since welcomed three more kids with wife Ayda Field, whom he married in 2010.
The couple are very careful with their children, and rarely (if ever) show their kids' faces on their social media posts.
Robbie's four kids will feature in his new Netflix documentary series Robbie Williams, released in November 2023.
Here, we will take a closer look at Robbie Williams's children and family, and how they balance their busy careers with their personal lives.
Theodora 'Teddy'
Robbie and Ayda's oldest child is 11-year-old Theodora Rose, known as Teddy, who was born in September 2012.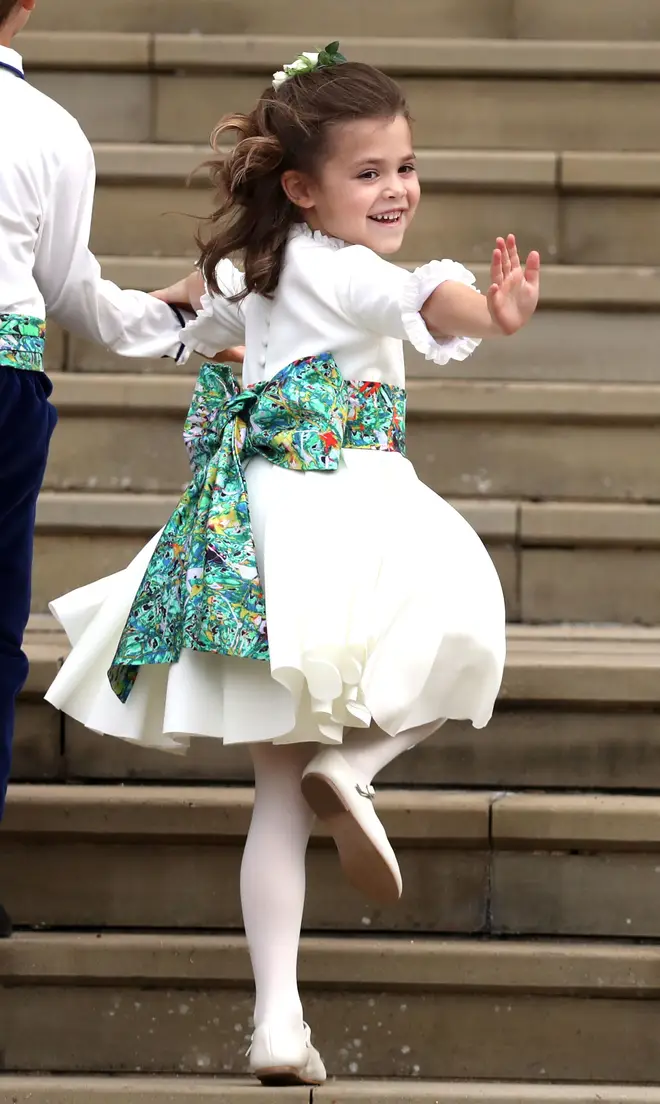 Aged just six in 2018, Teddy made her first public appearance as a bridesmaid at Robbie's friend Princess Beatrice's wedding.
She appears to be following in her dad's footsteps by enjoying playing the piano and singing, and may appear doing so in the Robbie Williams documentary. The trailer shows her performing his hit 'Angels' in front of him.
Charlton 'Charlie'
Known as Charlie, Charlton Valentine was born in October 2014, and as of 2023 he is nine years old.
Robbie announced his birth on YouTube, having previously posted videos of him singing 'Let It Go' and 'Let Me Entertain You' while Ayda was in the hospital.
He captioned the video: "Charlton Valentine Williams has left the building…"
Colette 'Coco'
Colette Josephine Williams, nicknamed Coco, was born in August 2018, and she celebrated her fifth birthday in 2023.
Robbie and Ayda had kept her arrival a secret until after she was born via surrogacy. Ayda explained that she was delivered by an "incredible surrogate mother," to whom the couple was "eternally grateful."
Coco apparently has a passion for football, and has been filmed playing the piano and larking about with her younger brother in various social posts.
Beau
Their youngest child is Beau, full name Beau Benedict Enthoven. He was born in February 2020, and marked his third birthday in 2023.
He was born to the same surrogate mother who delivered his sister Coco.
Ayda made the announcement as another surprise, with fans not realising they were expecting a fourth child.
While his parents have said that Beau completed their family, Ayda joked with Robbie on Beau's birthday, saying she wanted another baby. Robbie appeared "unimpressed" with her remark in the funny Instagram post.