Shania Twain receives rare public emotional tribute from husband Frédéric Thiébaud
9 August 2023, 12:35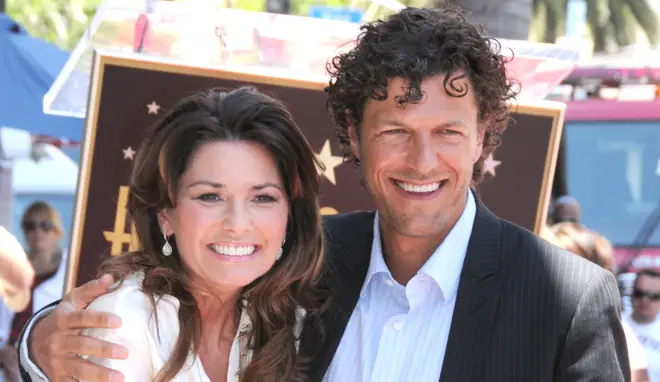 Shania Twain has been married to her second husband since 2011.
Shania Twain's career is going from strength to strength and her husband Frédéric Thiébaud is her number one supporter.
The country star, who is finishing the first leg of her international Queen of Me tour, has been named as one of the top five artists with high ticket sales in 2023.
Trade publication Pollstar, unveiled its weekly rankings—a barometer of an artist's popularity gauged by the average 30-day ticket sales.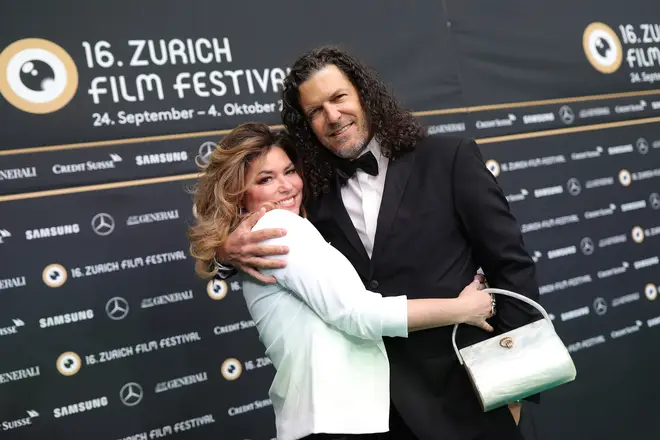 The data revealed that Shania Twain's electrifying shows had consistently drawn an average of over 17,000 eager fans, a testament to her enduring popularity, as she claimed the fifth position in the latest rankings.
In a league dominated by musical powerhouses like Morgan Wallen, Beyoncé, Ed Sheeran, and Luke Combs, who boasted an astonishing 55,000-ticket average, Shania held her own as a force to be reckoned with.
The star's husband Frédéric Thiébaud took to his Instagram Stories to celebrate the accomplishment.
"SO PROUD!!!!!!!" he wrote, tagging his wife alongside love heart and fire emojis.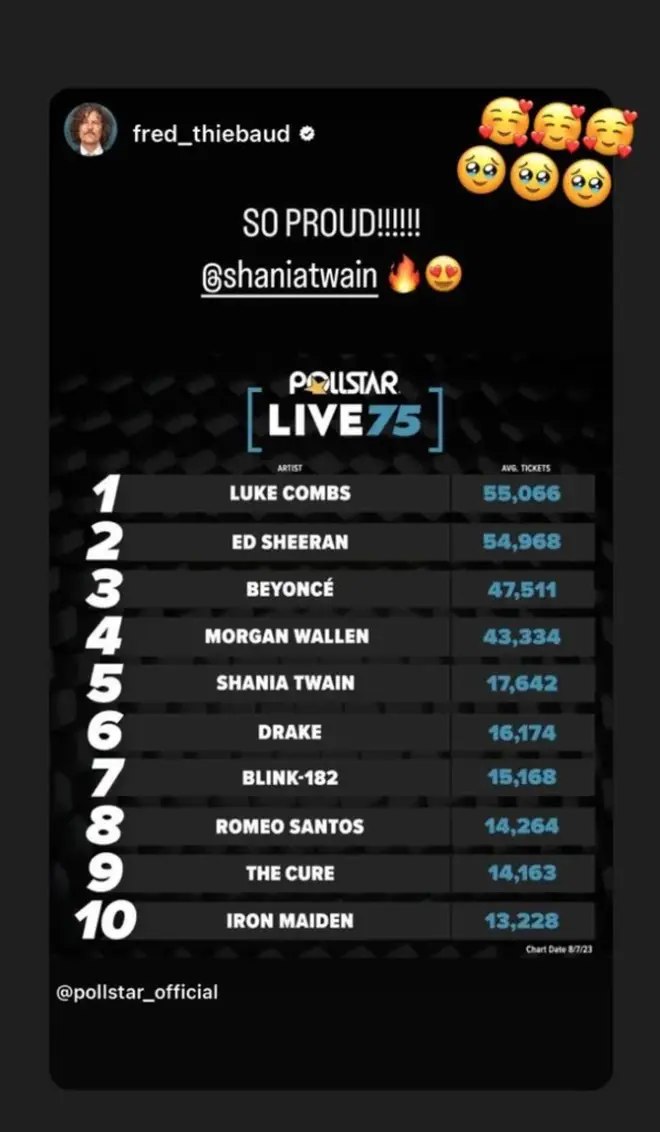 Shania Twain has been married to her second husband, Frederic Thiebaud, since 2011 after her first marriage ended in a messy divorce.
Her first husband, producer Robert 'Mutt' Lange, had an affair with Shania's best friend and PA Marie-Ann Thiebaud, and Shania surprised herself by finding love in the arms of her ex-best friend's husband, Frederic.
It's an unusual situation to get together after your respective spouses have an affair, but to Shania it's the silver lining to a horrible situation.
"Frederic Nicolas Thiebaud has been a true gift to me as a compassionate, understanding friend and over time, an amazing love has blossomed from this precious friendship," Shania wrote about their relationship.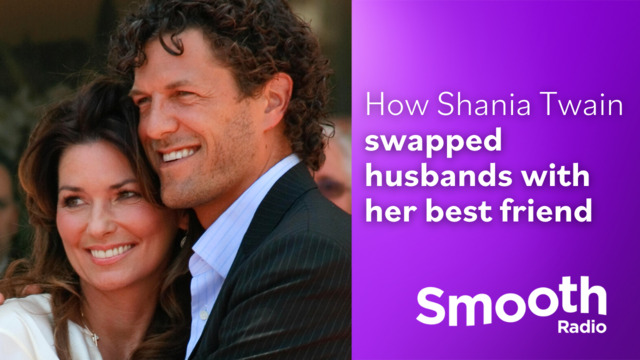 Smooth's Untold Stories: Shania Twain's complicated love life history
The pair got married on January 1, 2011 in Rincón, Puerto Rico and the pair are parents to Joanna, from Frederic's first marriage.
The couple lives in Corseaux, Switzerland overlooking Lake Geneva and Shania's husband couldn't be more removed from the music industry; the 49-year-old Swiss native is a business executive for Nestle chocolate.
With Mutt Lange, Shania has one son Eja (pronounced 'Asia'), born on August 12, 2001.