Incredible moment Sting performs 'Every Breath You Take' with a local Italian band
26 September 2023, 14:11
The video captures The Police star singing one of his most famous songs on an acoustic guitar.
Sting may be the ultimate Englishman In New York, but it seems The Police star is very much at home in the Italian hills of Tuscany.
An unearthed video shows the singer performing one of his greatest hits, 'Every Breath You Take' accompanied by a local Italian band and a crowd of delighted locals.
The footage was shot in the grounds of Sting and Trudie Styler's Tuscan estate, Il Palagio, the couple's home since 2007.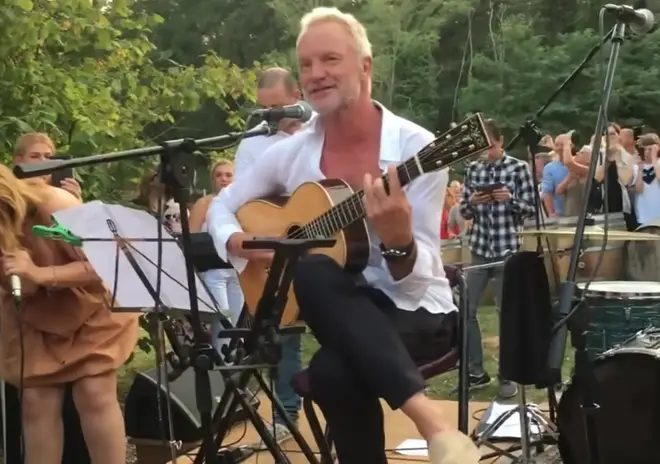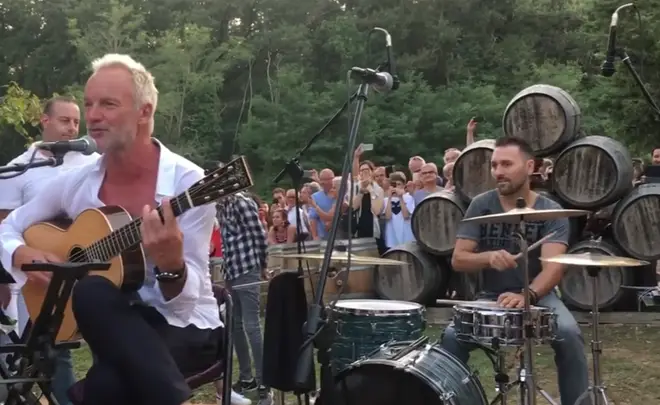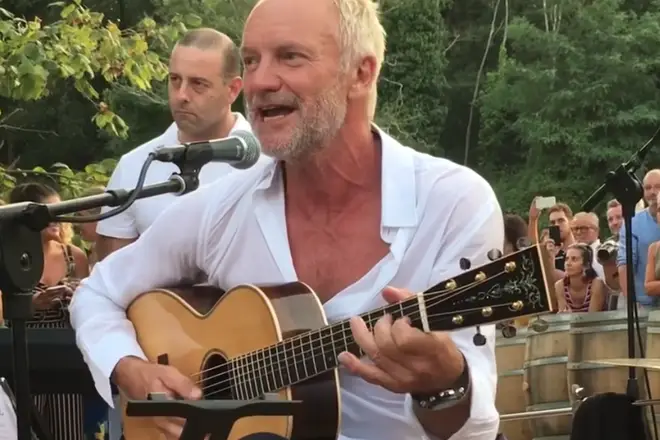 Accompanied by local Italian musicians, Cinzia Re on vocals, Voice Marco Aiolfi on keyboards, Edoardo Daidone on guitar and Marco Confetti on drums, Sting – real name Gordon Sumner – proved how much he's integrated with the locals.
The birth of his iconic track can be traced back to a pivotal moment in Sting's life.
Following the end of his relationship with ex Frances Tomelty in 1982, Sting sought refuge in the Caribbean, where he would find the inspiration to craft 'Every Breath You Take.'
Reflecting on the creative process, Sting shared: "One night, I awakened in the middle of the night, with a single line echoing in my mind. I promptly sat down at the piano, and within just half an hour, the song had taken shape.
"While the melody might have familiar echoes from countless others, the lyrics hold a deeper intrigue. Though it may seem like a tender love ballad at first, I had no inkling then of the subtle, almost sinister undertones.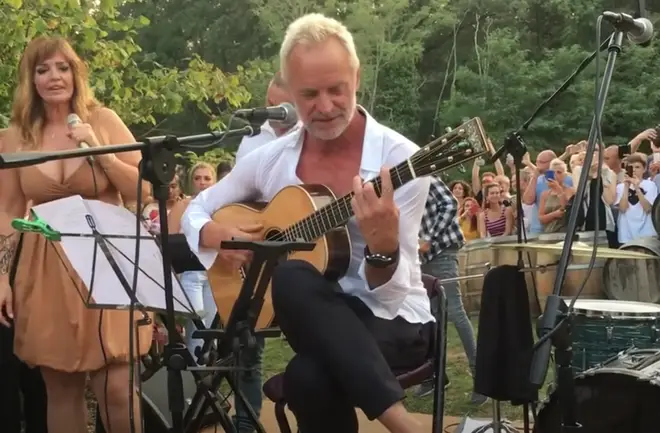 Sting - Every Breath you Take
"Looking back, I believe I was subconsciously exploring themes of surveillance, control, and the ever-watchful 'Big Brother.'"
Shot in 2019, the video is a snapshot of the English singer's current life in Italy, where he has lived happily since the day the couple stumbled across the estate in 2007.
The mid-noughties saw Trudie and Sting fall in love with the country and the pair recall became owners of the vineyard mostly by accident.
Speaking to FINE magazine in 2012, the couple told the story of how they stumbled across the estate.
"We wanted to find a home for our family in this country. Trudie and I had each separately fallen in love at first sight with Italy, but it took us about ten years to find the right place," Sting said.
"We went to see several houses, but none of them suited us for one reason or another. I was starting to lose hope and felt I'd had enough of it. Trudie mentioned one more place that had just come up for sale close to Figline Valdarno in the Florence region, though."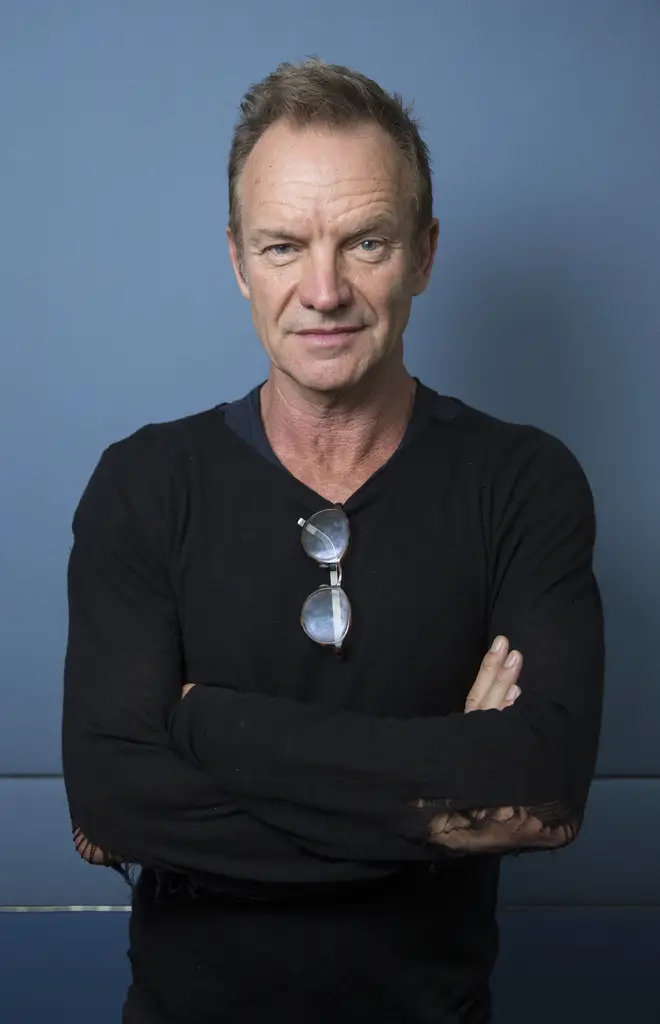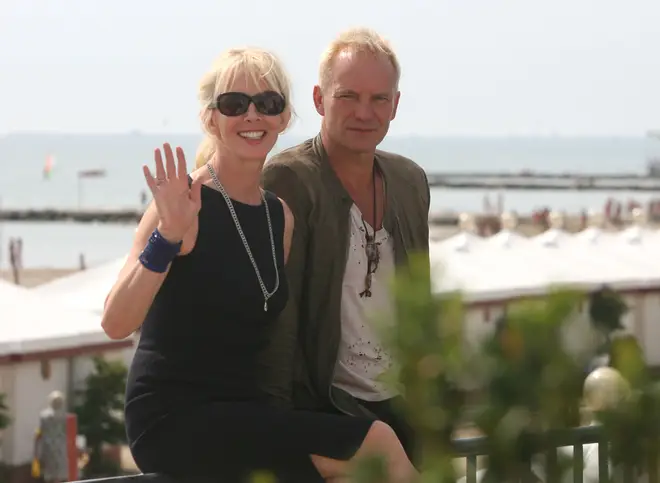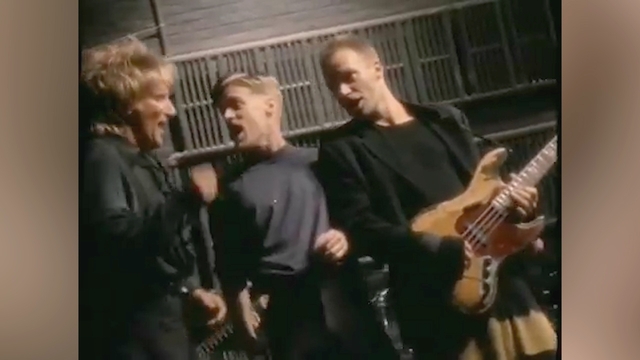 Bryan Adams, Rod Stewart, Sting - All For Love
Sting recalls he resisted for a while before eventually agreeing to embark on another house-hunting expedition. He held reservations, fearing it might turn out to be another dead end.
While strolling along the cypress-lined path, Sting and Trudie suddenly found themselves facing the yellow main building at Il Palagio. They were captivated by its charm and the sense of a life well-lived within its walls.
"We immediately knew we had found our home. We settled on the deal that same day."
It isn't the first time Sting has jumped on stage in Italy.
A video shot in 2012 saw The Police star join an overwhelmed singer in a rendition of 'Englishman in New York'.
Amateur singer Isabel Suckling was performing at the 2012 'Divino Tuscany' wine festival at Sting's vineyard when the band started to play the star's famous song.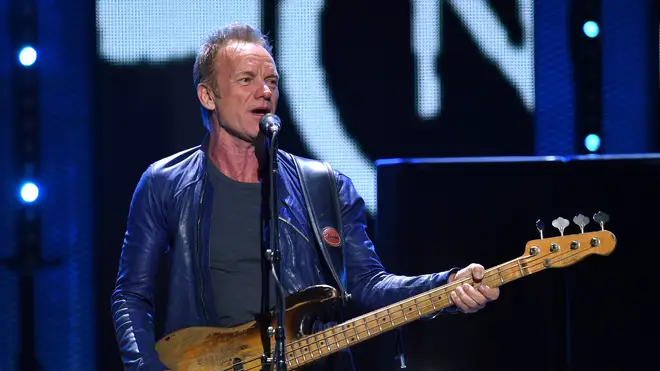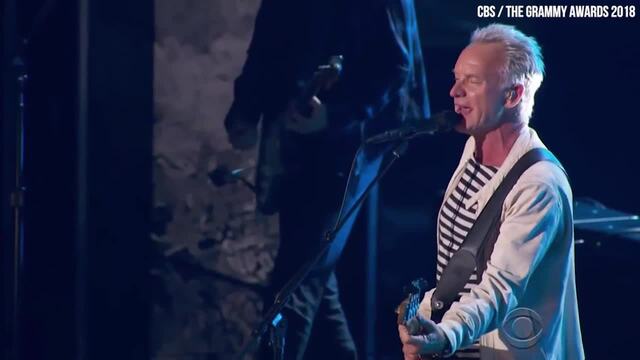 2018 Grammy Awards - Sting - Englishman in New York
Sting and wife Trudie Styler, are seen standing in the audience and encouraging the singer as she starts to perform the iconic song, but it seems Sting can't resist joining in, and within moments The Police frontman jumps on stage to give encouragement to the startled young performer.
Released in 1988, 'Englishman in New York' was the third single from Sting's second studio album ...Nothing Like The Sun.
The song was inspired by eccentric gay icon, Englishman Quentin Crisp, written not long after he moved from London to Manhattan.
Sting had met Quentin in New York and the latter had reportedly joked "that he looked forward to receiving his naturalisation papers so that I can commit a crime and not be deported."