Take That say they're Back For Good after Coronation reunion concert
9 May 2023, 11:12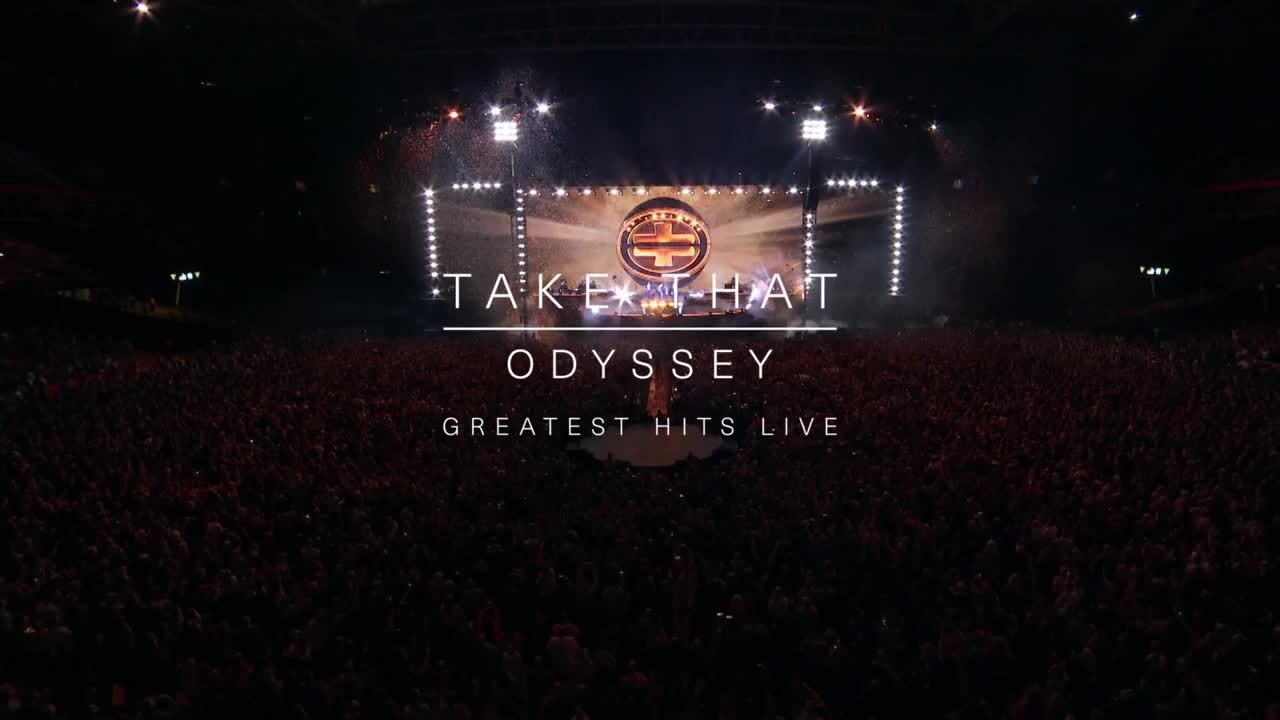 Take That - Odyssey Greatest Hits Live (Trailer)
Take That have returned as a trio, and promise there is more to come.
Take That made a triumphant return at the weekend as the headliner of the Coronation Concert for King Charles III and Queen Camilla.
The group made their comeback after four years away, topping the bill with performances of 'Greatest Day', 'Shine' and 'Never Forget'.
Take That was made up of its current trio lineup: Gary Barlow, Mark Owen and Howard Donald, while they were joined on 'Greatest Day' by special guest Calum Scott.
"It was incredible to perform live together again for the first time in 4 years and there is so much more to come," said the band on Instagram. "We're back for good 💙"
Scott added in a reply: "This, boys, was beyond a dream. Thank you from all corners of my heart. Core memory well and truly unlocked. ❤️"
Take That have already confirmed a massive summer UK show at London's Hyde Park on July 1, where they will again play as a three-piece.
Robbie Williams quit Take That during the promotion of their 'Never Forget' single back in 1995.
The group formally split the following year, and when they first reformed in 2005 it was as a four-piece with Robbie still absent.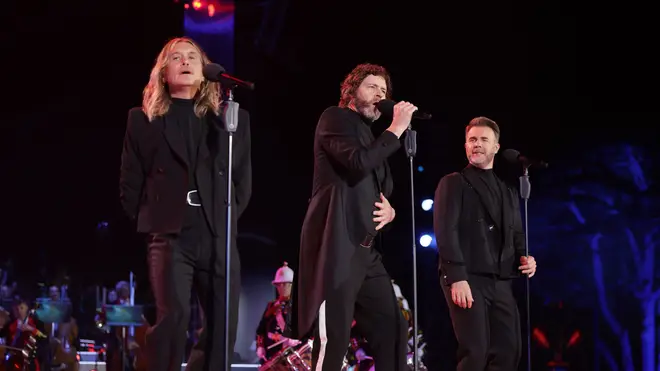 Williams rejoined Take That in 2010 for the Progress album, but left the group once more in 2014 to focus on his family and solo career, with Jason Orange confirming his own departure soon after.
Since then, the three-piece Take That have continued to tour and record new music, including 2014's III album and 2017's Wonderland.
A recent social media post with a clip of the five-piece band performing 'Never Forget' and caption reading "Never forget we will have fun like this again… someday soon 💙" has led to rumours of a full band reunion of some sort in the near future.