Kate Garraway receives MBE from the Prince of Wales as husband Derek looks on
28 June 2023, 15:31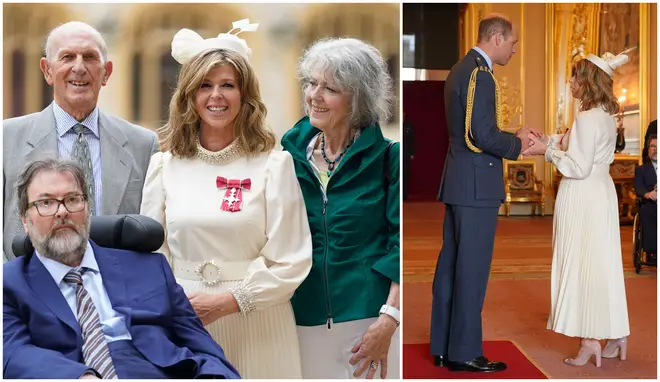 The Smooth presenter was joined by her family for the special moment at Buckingham Palace.
Kate Garraway received her MBE today from Prince of Wales as her parents Gordon and Marilyn and husband Derek Draper proudly looked on.
The Smooth Radio presenter was awarded an MBE in the New Year Honours for services to broadcasting, journalism and charity.
In a moving moment as she spoke to Prince William, Kate turned and gestured to Derek as her husband beamed back at her.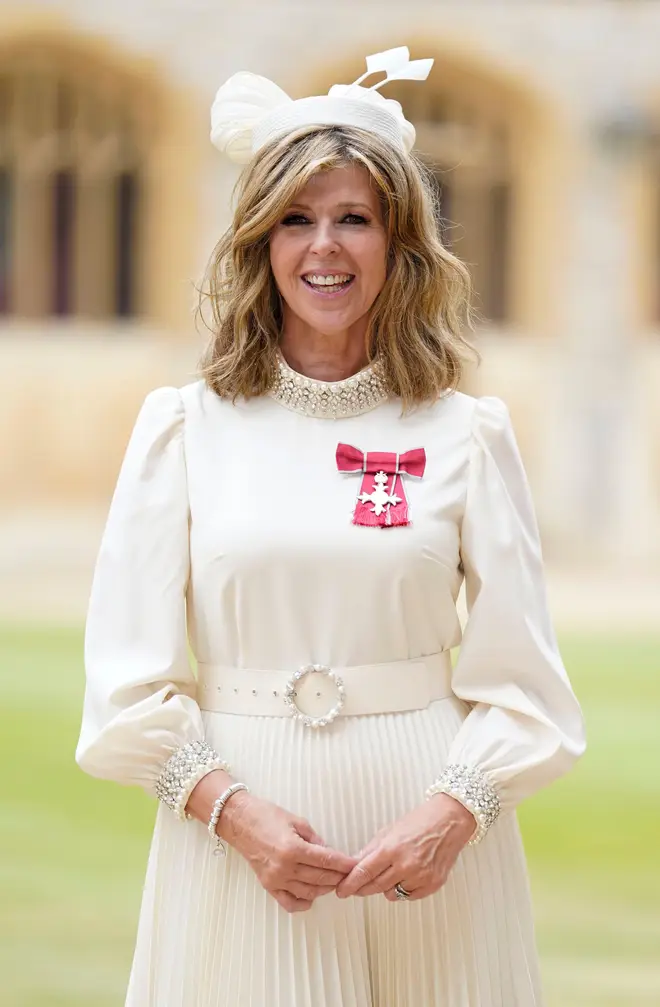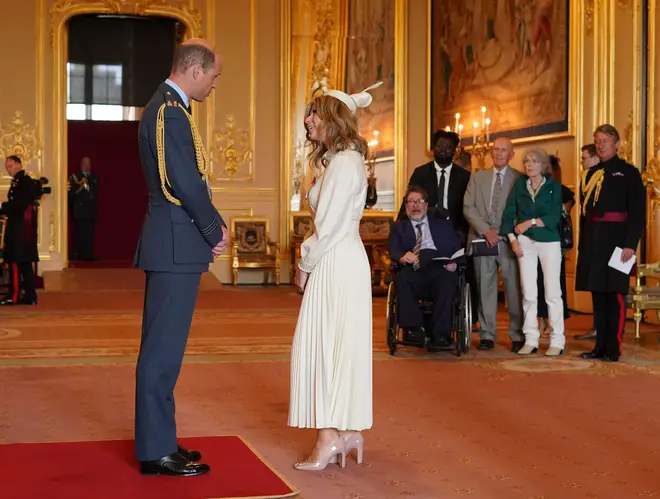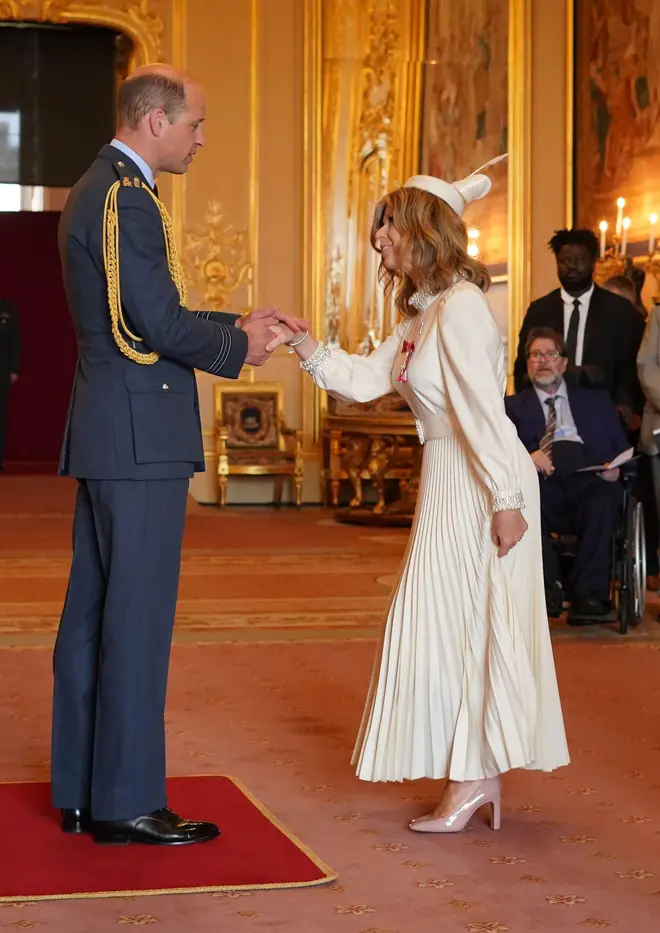 The Prince of Wales then smiled and acknowledged Derek and her family before awarding Kate with her red MBE medal.
Derek was accompanied by Kate's mum and dad for the special occasion, as they all came to watch her receive her special commendation.
Upon finding out she was to be awarded an MBE, Kate said on Good Morning Britain in January: "I actually feel very awkward about it all really, I don't know why, because I'm thrilled to bits and incredibly honoured."
She added: "But you just sort of think, 'What? Me?' And then you think it's not real."
It's not the first time Kate Garraway has rubbed shoulders with the royals since Derek's fight with Long Covid captured the nation.
Kate was taking part in a special filming of 2020's Pride of Britain Awards with the Prince and Princess of Wales, when Catherine asked after Derek and that she just 'wanted to give her a hug'.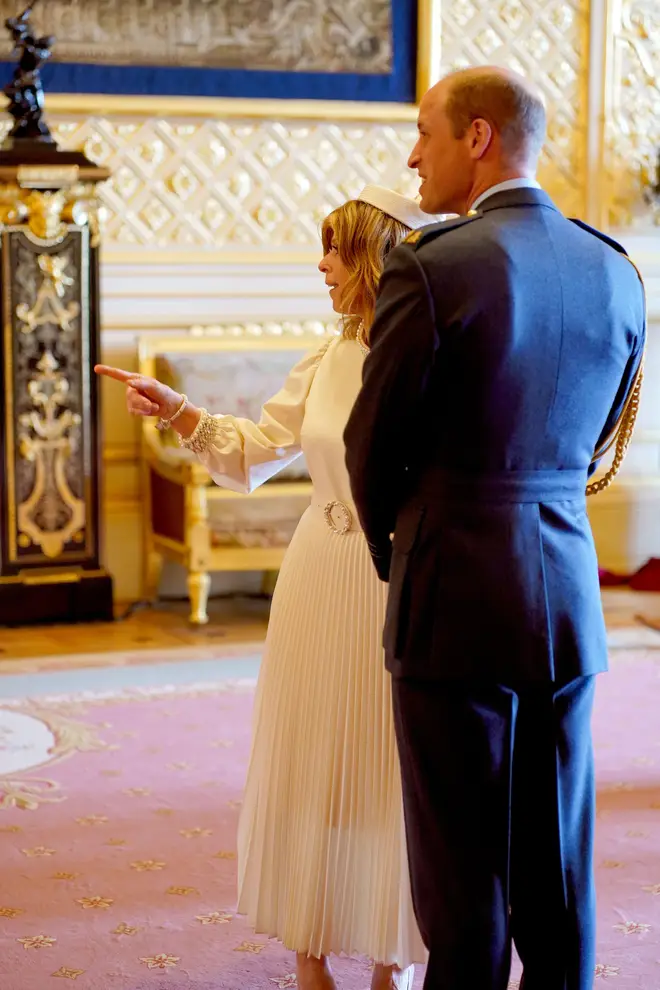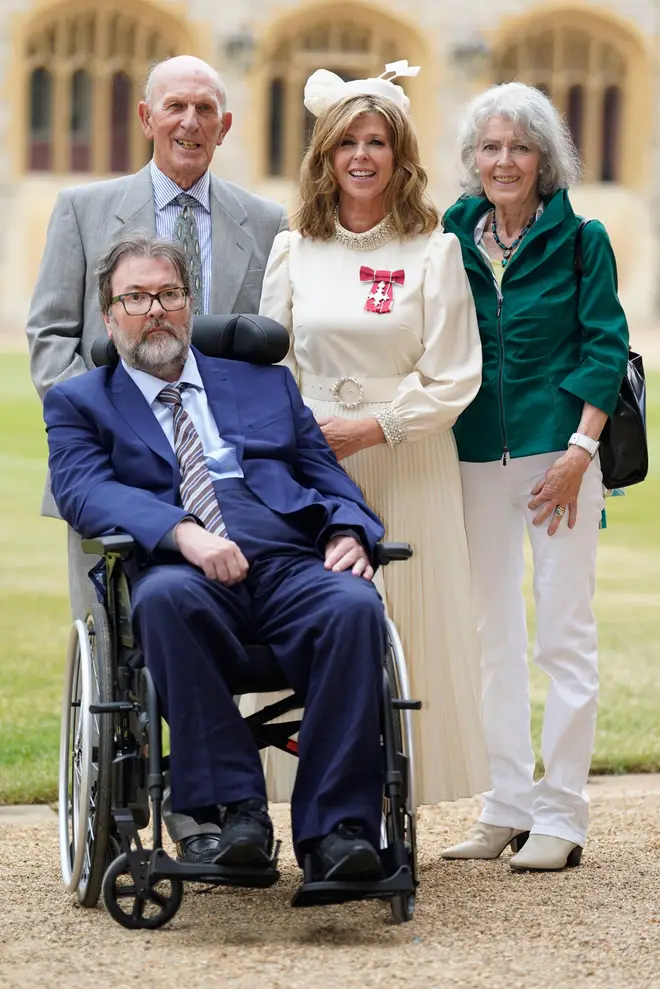 Kate Garraway was visibly moved as the Princess of Wales said: "I think you're amazing to do this - you've had such a hard time yourself. How are you all doing?"
Derek Draper's resilience throughout his battle with long Covid has inspired the nation, and Kate's bravery has drawn admiration from all corners of the globe.
Another famous face who had paid close attention to Derek's condition was Elton John, who has been hugely supportive with helping Kate, and providing expert help.
The 'Rocketman' star even invited Kate, Derek, and their two children Darcey and Billy, to be his guests of honour at his recent London concert at O2 Arena in April.
The couple were hailed by Sir Elton, who explained to the 20,000-strong audience that Kate and Derek had endured "really tough times".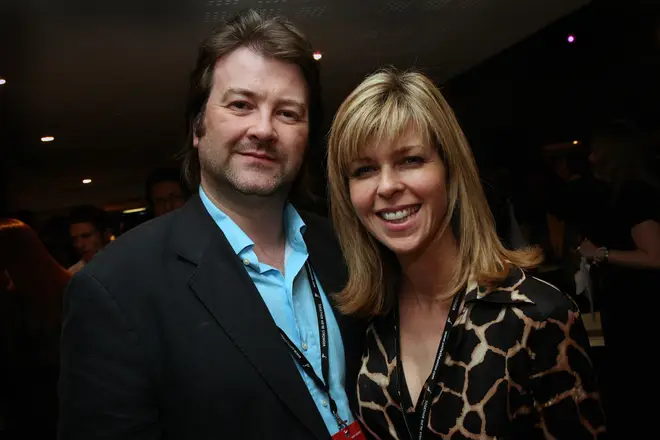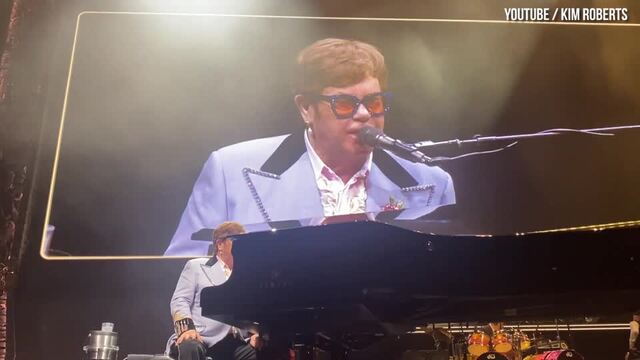 Sir Elton John gives a shoutout to Kate Garraway and Derek Draper during his concert
"They're inspiring" he went on to say. "They've never given up and I'm so thrilled they're here, I can't believe they are here."
It is thought Derek is one of the UK's worst-affected survivors of Covid and the couple's plight was laid bare for the country to see in their award-winning ITV documentary, Finding Derek – released in March 2021.
Kate also received the 'TRIC Special Award', recognising her fantastic career in broadcasting over the past 25 years.
The TRIC Awards (Television and Radio Industries Club) celebrates broadcast technology​ and related industries across TV, Radio & online. It is a not-for-profit organisation, raising money for good causes through social events.
A surprised Kate said: "It's been tough for everybody, and so many people have said how amazing it is that TV has stayed on air, radio kept going.
"It's all the people that make the TV, and lay the cables, and sponsor the event. We're all in an amazing industry. I think TV and radio has done something very special.