The Queen's Platinum Jubilee Concert: When is the Party at the Palace and who will perform?
2 July 2021, 12:23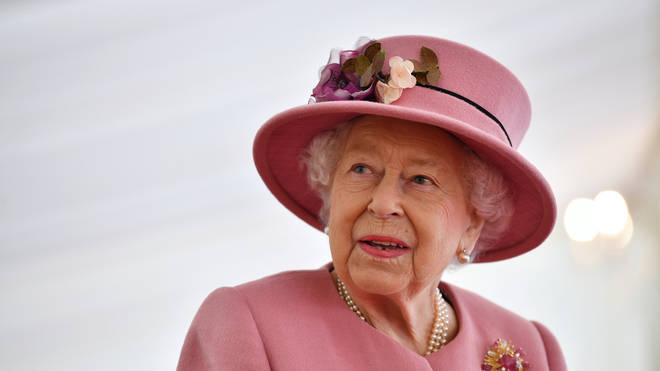 In 2022, The Queen celebrates her Platinum Jubilee and will mark the occasion with a series of special events, including a spectacular concert.
Her Majesty The Queen will become the first British Monarch to celebrate a Platinum Jubilee next year, which means she has served her country for 70 years.
Throughout the year, the Queen and other members of the Royal Family will travel around the country for a variety of engagements to mark the historic occasion, with the biggest moment being the Platinum Jubilee Weekend in June.
There will be an extended bank holiday in 2022, from Thursday June 2 to Sunday June 5.
Where and when will Party and the Palace be staged?

On Saturday June 4, a special live concert will be staged from Buckingham Palace, airing on the BBC.

It will bring together some of the world's biggest entertainment stars, celebrating Her Majesty's reign.

Can I get tickets?

Members of the public will be invited to apply to attend the special event.

Details of the ballot for UK residents to get audience tickets will be released in the coming months.

Who will perform at Party at the Palace?

It has yet to be confirmed who will perform at 2022's event, but rumours have already begun flying around.

According to reports, Ed Sheeran, Stevie Wonder and Elton John have been lined up so far.

The Royal Family are said to be wanting to attract some of the world's most popular and iconic stars to celebrate the occasion, so expect to see the likes of Sir Paul McCartney, Sir Rod Stewart and Her Majesty's favourite Sir Cliff Richard.

The Diamond Jubilee concert in 2012 was a big success, featuring the likes of Robbie Williams, Kylie Minogue and Madness performing in the gardens of Buckingham Palace Garden.

In 2002, her Golden Jubilee featured everyone from Paul McCartney to Ozzy Osbourne, and who could forget Brian May's 'God Save the Queen' from the Buckingham Palace roof?