The Queen's Platinum Jubilee Concert: When is the Party at the Palace and who will perform?
4 June 2022, 15:30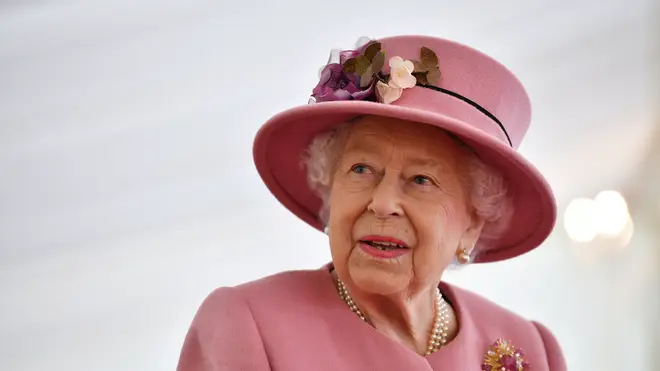 In 2022, The Queen celebrates her Platinum Jubilee and will mark the occasion with a series of special events, including a spectacular concert.
Her Majesty The Queen will become the first British Monarch to celebrate a Platinum Jubilee, which means she has served her country for 70 years.
Throughout the year, the Queen and other members of the Royal Family will travel around the country for a variety of engagements to mark the historic occasion, with the biggest moment being the Platinum Jubilee Weekend in June.
There will be an extended bank holiday in 2022, from Thursday June 2 to Sunday June 5.
Where and when will Party and the Palace be staged?

Queen is praised by viewers as she puts young Commonwealth leaders at ease

On Saturday, June 4, a special live concert will be staged from Buckingham Palace, airing on the BBC from 7.30pm.

It will bring together some of the world's biggest entertainment stars, celebrating Her Majesty's reign.

Who will perform at Party at the Palace?

Diana Rosss, Queen and Rod Stewart will perform.

Picture: Alamy

Diana Ross, Queen and Adam Lambert, Duran Duran and Sir Rod Stewart will perform at the special event to celebrate the Queen's Platinum Jubilee.

Alicia Keys, Hans Zimmer, Nile Rodgers, Andrea Bocelli and Eurovision singer Sam Ryder will also appear at Buckingham Palace.

Queen guitarist Brian May will return 20 years on after his iconic performance of 'God Save the Queen' on the palace roof for the Golden Jubilee.

The famous band and frontman Adam Lambert will open the concert to honour the Queen's 70 years on the throne.

The party will be closed by iconic soul singer Diana Ross, who said that she was "absolutely delighted to receive an invitation to perform on such a momentous and historic occasion".

Other artists to appear include Craig David, Mabel, Andrew Lloyd Webber, Ella Eyre, Elbow, Jax Jones, Celeste, Lin-Manuel Miranda, Diversity, George Ezra and Sigala.

Sir Elton John will also appear, but his performance will be pre-recorded due to his ongoing European tour.

There will also be appearances from film, TV and sports stars including Sir David Attenborough, Emma Raducanu, David Beckham, Stephen Fry and Dame Julie Andrews.

Plus, there will be performances by the casts of The Phantom of the Opera, Hamilton, Six, The Lion King and Joseph and the Amazing Technicolour Dreamcoat.

The concert will celebrate 70 years of the Queen. Picture: Getty

The Diamond Jubilee concert in 2012 was a big success, featuring the likes of Robbie Williams, Kylie Minogue and Madness performing in the gardens of Buckingham Palace Garden.

In 2002, her Golden Jubilee featured everyone from Paul McCartney to Ozzy Osbourne, and who could forget Brian May's 'God Save the Queen' from the Buckingham Palace roof?

The full lineup is:

Queen and Adam Lambert
Jax Jones
Mabel
Stefflon Don
Elbow
Craig David
George Ezra
Lord Andrew Lloyd Webber
Mimi Webb
Lin-Manuel Miranda
Elton John
Diversity
Sam Ryder
Rod Stewart
Andrea Bocelli
Duran Duran
Nile Rodgers
Alicia Keys
Hans Zimmer
Celeste
Sigala & Ella Eyre
Mica Paris
Diana Ross
Cast of Phantom of the Opera
Cast of Hamilton
Cast of Six
Cast of The Lion King
Cast of Joseph and the Amazing Technicolour Dreamcoat