Shania Twain review: Queen of Country Pop brings humour, heartache and all the hits to London hoedown
18 September 2023, 17:57 | Updated: 19 September 2023, 13:03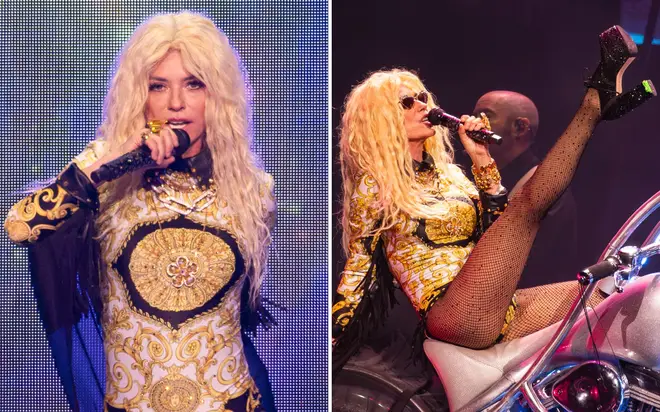 There's only room for one 'Queen Of Country Pop'.
For her second sell-out show in a row at London's O2 Arena, Shania Twain's loyal fans - old and new - flocked to Greenwich to celebrate their queen.
At one point throughout the concert, Shania gushed: "It touches me deeply that you guys are still with me", over twenty-five years on since her best-selling album Come On Over hit record shelves.
Despite her enduring commercial success, she still seems as grateful for her career as she did when she first broke through in 1997.
Women in music, especially mainstream music, can often be chewed up and spat out after reaching a certain period in their careers.
But even as she creeps closer to her sixtieth year on planet Earth, Shania is as popular and proud of her place in the pantheon of pop stars as she ever was.
The multi-generational crowd there to see Twain proved that her appeal has broadened, probably because she gladly embraces and laps up the camp aspects of her music and aesthetic.
And the celebrants in attendance made the country-pop crossover icon feel at home - 20,000 fabulously glittering cowboys and cowgirls ushered in the hoedown spirit before she even appeared on stage.
It may have been Shania's 'Queen Of Me' tour, but she was there to reiterate her title as the one and only 'Queen Of Country Pop'.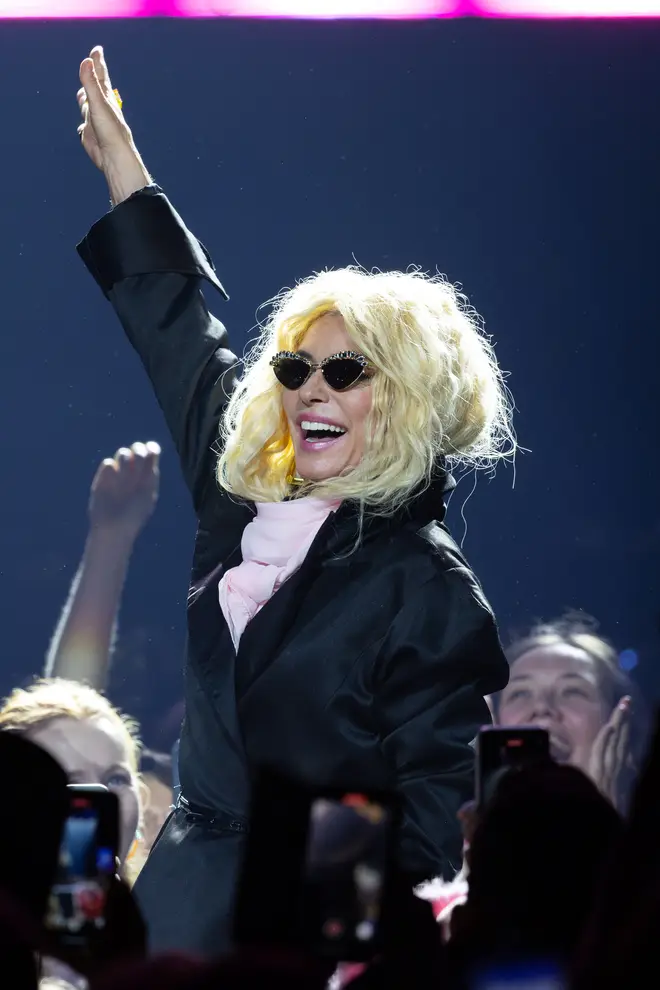 As the stadium's lights dimmed with Shania expected to make her entrance, she popped up in the middle of the crowd for the concert's opener, 'Waking Up Dreaming'.
Decked out in a black rain mac, bouffant bleached-blonde wig and sunglasses, the audience lost their minds, especially those only feet away from her.
Carted around the front section of fans, it set the standard of what Shania's concerts have become - it's all about making her fans happy.
Whether or not it's inviting them on stage for photos, or especially on one occasion where she pulled out a bashful fan and her father for a quick a cappella sing-song, she ensures everyone goes home with a smile as beaming as hers.
"You know I love you London," she joked in a dodgy British impression which definitely cemented that notion, before she writhed around on her pink chromatic motorcycle for 'I'm Gonna Getcha Good!'.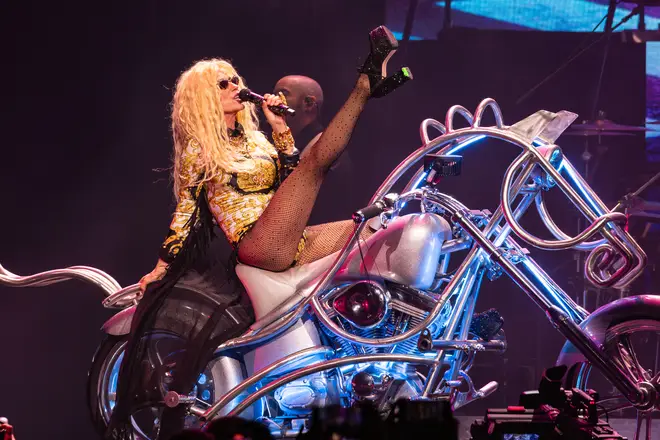 Wearing a Versace bodice, flowing black cape and glittering black platform heels, Shania looked, acted, and clearly felt like someone half her age.
It's only during the softer, more gentle moments that she'd snap back into reality, as she described the stories behind the songs she'd written nearly thirty years ago.
A rousing rendition of 'You're Still The One' ensured the teary floodgates opened early doors, as fairy-lit cowboy hats and phone lights illuminated the venue.
Alongside 'From This Moment On', these classic ballads served as the evening's main course of heartache.
Aside from the few intimate moments of connection between Shania and the 20,000 fans hanging on her every word however, it was a full-throttle rodeo throughout.
"If you haven't noticed, I'm having the time of my life," she declared, between conducting the crowd to harmonise and letting out a gravelly laugh straight from the gut.
Shania's limber theatrics and powerful voice defied her years, with sheer enthusiasm and joy for her work propelling her.
Support act Breland joined her on stage for a duet of 'Inhale/Exhale Air' and 'Party For Two', a country pop prodigy to keep an eye on.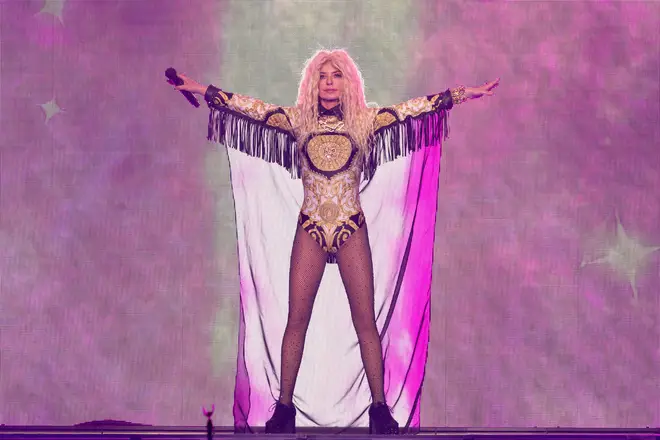 Though she was here in effect to tour and promote her latest album, Queen Of Me, Shania didn't over-egg the newer songs.
Barnstormer 'Giddy Up!' went down a treat, complete with fluorescent, screwball visuals, as did 'Number One'.
Her two backing singers/dancers are absolutely worthy of a special mention, who were brimming with camp energy and gleefully hyped up the crowd each time Shania took a breather.
But it was the finale that everyone wanted and needed, when she returned on stage in the iconic hooded leopard print robe, which she donned in global smash 'That Don't Impress Me Much'.
At Brad Pitt's expense, Shania raised the roof with her legendary pop sing-a-long (well, more screaming than singing technically), though it didn't end there.
She couldn't justify not performing the song "which is as much yours as it is mine", bringing her concert to a close with everlasting sisterhood anthem 'Man! I Feel Like A Woman!'.
I wouldn't have thought it possible for a legendary star to as much fun during a concert as her crowds, but Shania - in this new era of self-acceptance, self-confidence, and contentment - made it possible.
Full setlist:
'Waking Up Dreaming'
'Up!'
'Don't Be Stupid (You Know I Love You)'
'I'm Gonna Getcha Good!'
'Come on Over'
'You're Still the One'
'Giddy Up!'
'Any Man of Mine'
'Whose Bed Have Your Boots Been Under?'
'Honey, I'm Home'
'Inhale/Exhale Air' (with Breland)
'Party For Two' (with Breland)
'Pretty Liar'
'From This Moment On'
'Number One'
'Forever and for Always'
'Rock This Country!'
'That Don't Impress Me Much'
'Man! I Feel Like a Woman!'