Queen's Live Aid set crowned best festival performance ever in new poll by Brits
7 July 2023, 12:40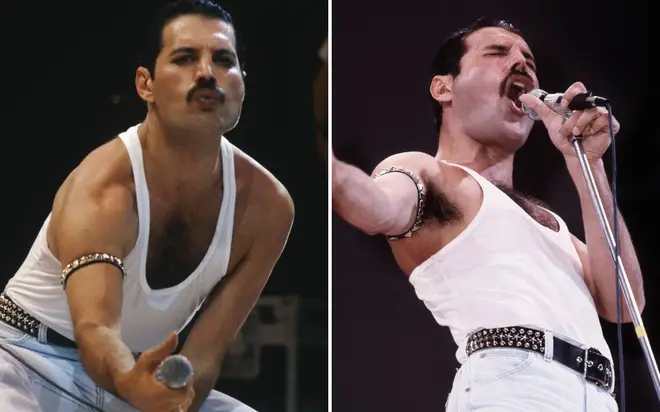 Music fans around the world are still obsessed with it.
That's why nearly forty years on from when it took place, Live Aid is still firmly etched in the minds of music lovers everywhere.
Organised by Bob Geldof as a "global jukebox" benefit concert for famine relief in Ethiopia, there were two separate events in the UK and the US at Wembley Stadium in London and at the John F. Kennedy Stadium in Philadelphia.
The likes of David Bowie, Sting, Phil Collins, Paul McCartney, Elton John, Eric Clapton, Duran Duran, Madonna, The Beach Boys, Bob Dylan, Sade, U2, The Who, and even Led Zeppelin all performed across either concert, in a worldwide event like nothing anybody had experienced before.
But there was one performance that stood out head and shoulders above the rest, and has forever been mentioned in the same sentence as Live Aid since.
When Queen entered the Wembley stage, it changed the way people experienced live music.
Freddie Mercury with all his pomp, strut, prowess, and vocal power held the 72,000 fans inside Wembley Stadium in the palm of his hand, let alone the millions of people watching on their televisions around the world.
Queen's 20-minute set was short but impactful, and has frequently been regarded as the best live music performance of all time.
In a new poll, Queen's Live Aid performance has also been called the greatest music festival performance of all time too.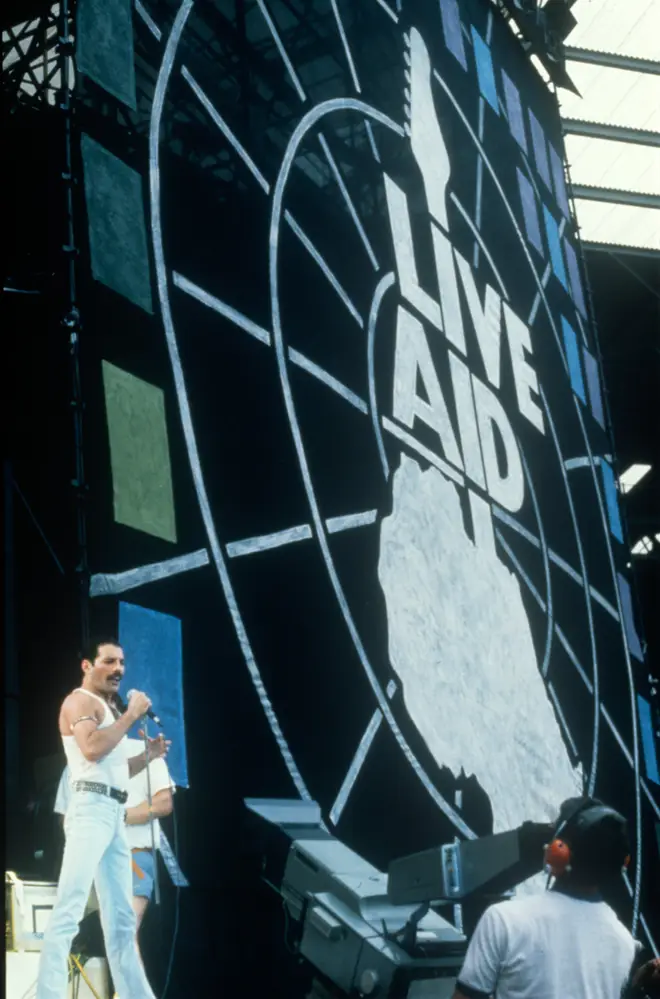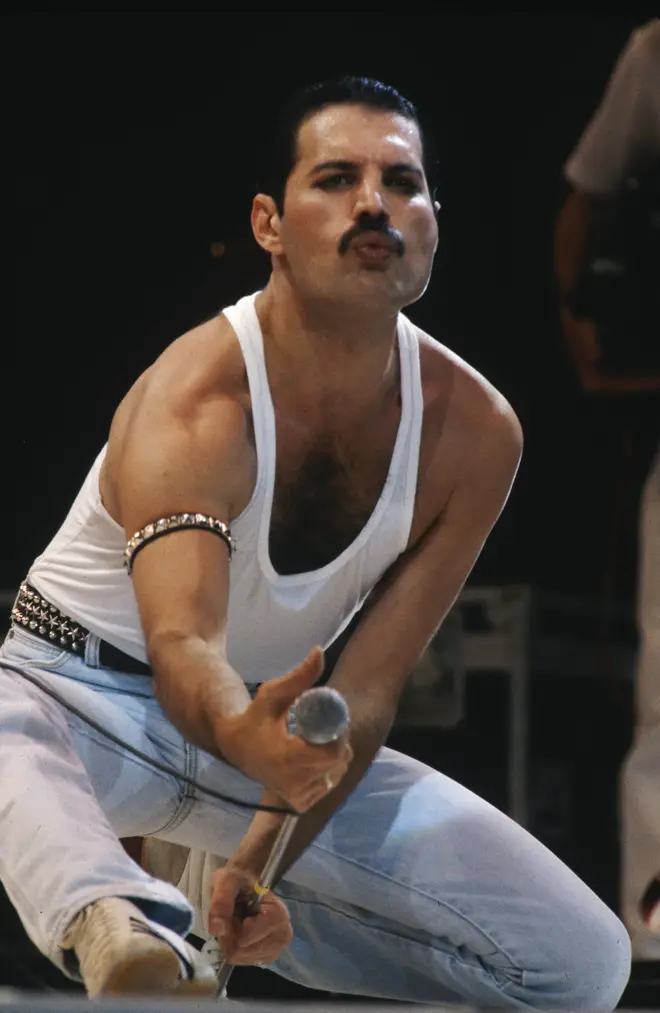 Held by Specsavers, the opticians asked 2000 of the British public which festival performance they held in the highest regard.
As we hit peak summer sunshine the festival season is in full swing, and according to the poll, 83% of us Brits think that festivals are the greatest way to experience live music.
Over half of the poll also said going to festivals is one of the main things they like to do when the summer months roll around.
Understandably, Queen's Live Aid performance comes in top with 35% of the overall vote.
The iconic set in 1985 saw them play 'Bohemian Rhapsody', 'Radio Ga Ga', 'Hammer to Fall', 'Crazy Little Thing Called Love', 'We Will Rock You' and 'We Are the Champions'.
Queen – Live at Live Aid 1985 (Full Concert)
But coming in at a close second with 29% of the vote was Elton John's recent and historic Glastonbury Festival headline set, his last ever live performance in the UK.
Coming in at third was when Adele blew the British public away at her own Glastonbury headline performance in 2016.
11 of the 30 top performances voted took place at Glastonbury, proving Britain's obsession with the legendary festival and its annual star-studded lineups.
But even forty years on, us Brits just can't get Queen and Freddie Mercury's epic Live Aid performance out of our heads, and rightly so.
For the full list of results from the Specsavers poll, see below: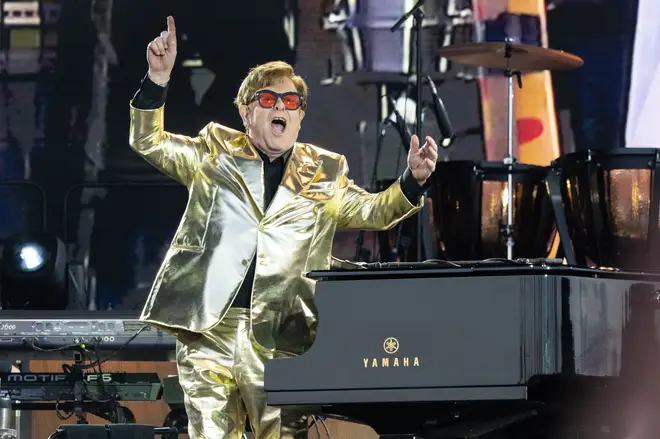 1. Queen's Live Aid in 1985 – 35%
2. Elton John's last UK gig headlining Sunday night at Glastonbury 2023 – 29%
3. Adele's show-stopping Glastonbury performance in 2016 – 15%
4. Oasis' first Glastonbury performance in 1994 – 12%
5. Bob Marley performing two days after being shot at Smile Jamaica in 1976 – 12%
6. The Rolling Stones Glastonbury debut in 2013 – 11%
7. Beyonce being the first black, female solo artist to headline Glastonbury in 2011 – 11%
8. Jimi Hendrix burning his guitar at Monterey Pop Festival in 1967 – 10%
9. Jimi Hendrix singing 'Star Spangled Banner' at Woodstock in 1969 – 10%
10. Kylie Minogue's Sunday Legends set at Glastonbury 2019 14 years after she was originally set to appear – 9%
11. The Foo Fighters making a surprise appearance at the 2023 Glastonbury as 'The Churn Ups' – 9%
12. Nirvana's Kurt Cobain taking to the stage in a wheelchair and hospital gown at Reading in 1992, in what would be their last performance in the UK – 8%
13. Eminem and Rihanna duetting at V Festival in 2011 – 8%
14. Stevie Wonder wishing Glastonbury a happy 40th birthday in 2010 – 8%
15. Beyonce bringing out Destiny's Child at Coachella in 2018 – 7%
16. Led Zeppelin's three hour and five encore set at the Bath Festival in 1970 – 7%
17. Greta Thunberg's speech at Glastonbury in 2022 – 6%
18. Bob Dylan at the Newport Folk Festival in 1965 – 6%
19. Jay-Z bringing hip-hop to Glastonbury in 2008 for the first time – 6%
20. Jay-Z bringing Michael Jackson on stage at Summer Jam in 2001 – 6%
21. Radiohead headlining Glastonbury in 1997 – 6%
22. Eminem returning to the stage at Lollapalooza in 2011 – 5%
23. Billie Eilish headlining Reading and Leeds in 2019 – 5%
24. Rage Against The Machine appearing naked with their mouths taped at Lollapalooza in 1993 – 4%
25. 2Pac resurrected at Coachella in 2012 – 4%
26. Lana Del Rey playing Latitude in 2019 – 4%
27. The Stone Roses bad set at Reading Festival in 1996 – 4%
28. Kanye West's 11-minute monologue at the Big Chill in 2011 – 3%
29. Avicii bringing out Madonna at the Ultra Music Festival in 2012 – 3%
30. Daft Punk's Pyramid set at Coachella in 2006 – 3%