Shania Twain teams up with Foo Fighters for unlikely duet at US festival
10 October 2023, 16:31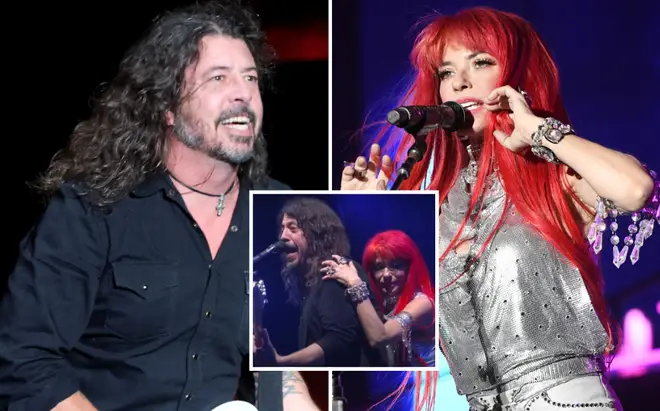 Lord knows the Foo Fighters love a collaboration.
Throughout this current US tour, Foo Fighters have invited a revolving door of fellow major artists to join them on stage.
In recent months and years, the rock titans have welcomed the likes of Rick Astley, Michael Bublé, Alanis Morissette, Billy Idol, and Shane, the son of their late drummer Taylor Hawkins.
On the Saturday night of the Austin City Limits festival in Austin, Texas which took place over the weekend, they managed to bring on a fellow headliner.
Despite performing precisely at the same time as the rockers, Shania Twain, who was headlining the other stage joined them for a rendition of 'Best Of You' to close out the evening's entertainment.
Donning a bright red wig and typically sparkling outfit, Shania darted from one side of the festival to the other after her set finished to surprise the entire crowd.
The country icon was clearly loving the occasion, and even admitted she'd ticked it off her "bucket list" to sing alongside Dave Grohl and co.
After wowing fans who came out in their droves to see her, she battled the Foo Fighters' thunderous sound who were performing at the same time.
So rather than complain about the situation, she thought 'If you can beat them, join them' and literally joined the band for a surprising duet.
The flame-haired fox later wrote on an Instagram post: "This was one off the bucket list for me! Firstly thank you to @foofighters for inviting me on stage - you are all so generous and ridiculously cool."
"I am a huge rock fan. My first band was a rock band, my first big producer was one of the world's renowned rock producers, me and my son like to rock out," she continued.
"Totally worth the adrenaline-fuelled run from my stage to yours Dave Grohl - you are a true friend and talent".
Going by the picture she posted of them earlier that day, it wasn't a complete rush of blood to the head from Shania on the night.
Shania has forever had a soft spot for rock stars, and also hinted at her son's penchant for rock music - Eja Lange is also pursuing a career in music, and has worked on some of his mum's songs.
His most recent collaboration with Shania was on the track 'Number One' from her latest album, Queen of Me, for which he has a songwriting credit.
But rock music was his father's wheelhouse - Robert "Mutt" Lange was a rock music producer who worked with major bands like Def Leppard, The Cars, Bryan Adams, and most famously AC/DC.
He married Shania after working together in the studio, later producing her hit singles like 'Man! I Feel Like a Woman', 'That Don't Impress Me Much' 'Any Man of Mine', and inspiring 'You're Still The One'.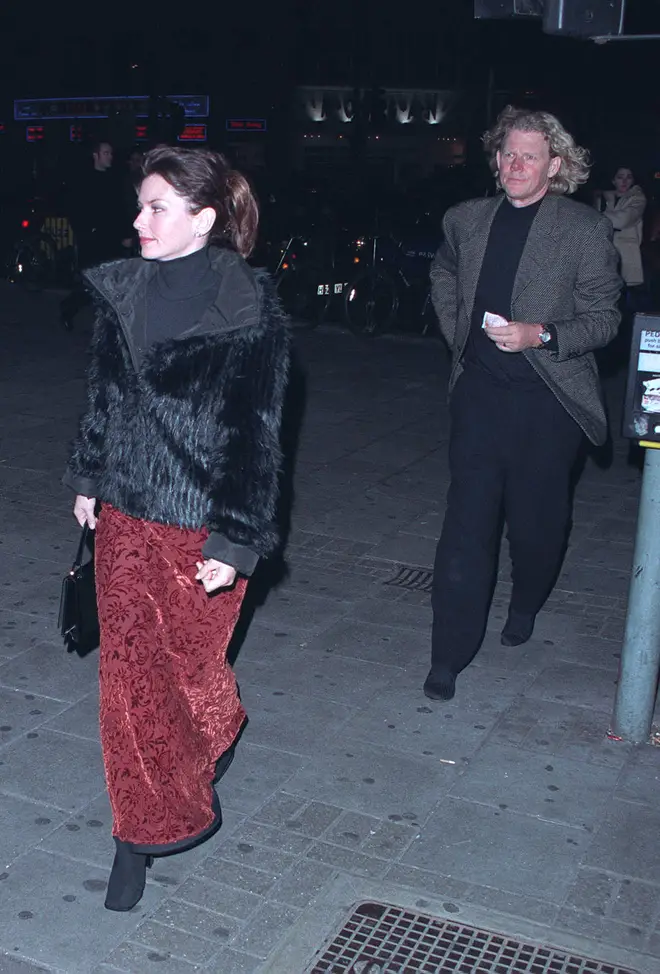 Earlier this month, Foo Fighters performed at Ohana Festival earlier this month, where they paid tribute to their former drummer.
Ohana Festival is held each year at Dana Point in Southern California, and is located just seven miles down the road from Laguna Beach where Taylor Hawkins was raised, having moved with his family from Texas at the age of four.
Singer Dave Grohl said on the night: "We had good times down here, so I knew that tonight would be kind of heavy because we are here where Taylor grew up, but I want this next song to be a celebration of his life, all right?"
With his voice audible cracking under the emotion, Grohl added: "This is the first song that we wrote together and we'll play it every night for the rest of our lives," before the band launched into 'Aurora'.