Bruce Willis' wife Emma gives tearful update amid star's battle with dementia
18 August 2023, 17:14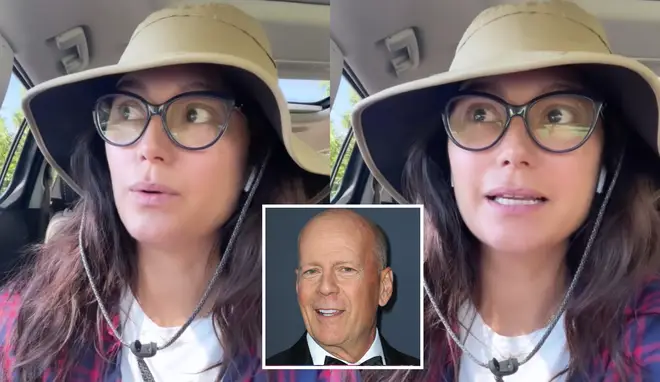 "I have to make a conscious effort every single day to live the best life that I can," she says.
Bruce Willis' wife has spoken out about her struggle to deal with caring for her husband since his dementia diagnosis.
Emma Heming Wills, 45, took to her Instagram to give a truthful and emotional update about her life as a carer.
According to Emma, even though she has attempted to present herself in the best light, she expresses that she has faced challenges dealing with the 'doom and gloom' associated with Willis' diagnosis.
She explained: "I know it looks like I'm out living my best life - I have to make a conscious effort every single day to live the best life that I can.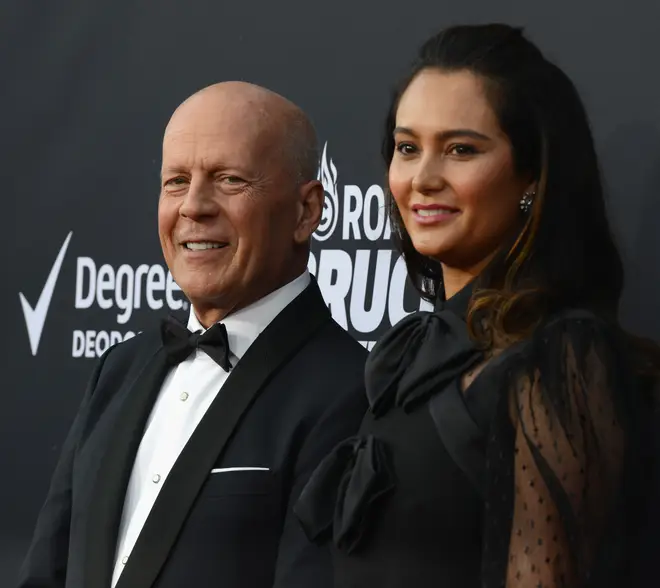 "I do that for myself. I do that for our two children. And Bruce, who would not want me to live any other way. So I don't want it to be misconstrued," she said, tearing up.
Emma and Bruce and have two daughters, Mabel, 11, and Evelyn, 9, which the mother says are her priority.
"I have to put my best foot forward for the sake of myself and of my family. When we are not looking after ourselves, we cannot look after anyone that we love. So it's really important," Emma continued.
She also encouraged fellow caregivers to bear in mind the importance of dedicating a minimum of five minutes for a 'conscious effort' towards engaging in activities that bring them joy, as a gesture of self-care.
"I know your day is stressful, and I know that your day is hard, but I just want you to break it up for a minute, and just look for something beautiful," Heming Willis said.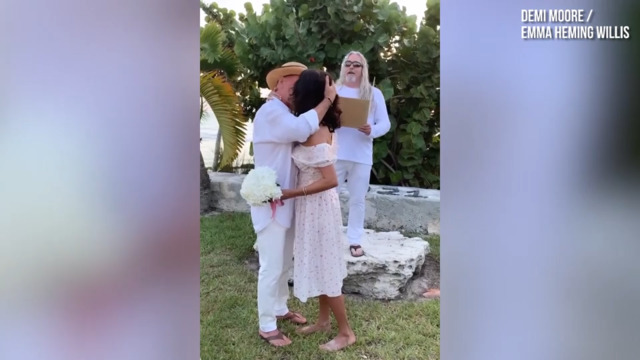 Bruce Willis and wife Emma renew their vows
The video comes months after Emma Willis spoke of 'caregiver burnout' for the first time.
Speaking to Gertrude Jordan, a dementia coach, Emma discussed navigating the 'heavy load' of being a dementia caregiver, in a bid to help others in the same situation.
Asked how she is feeling, Emma responded: "Today? Good. After speaking with you, good. You know, I have my moments.
"It just depends. I'm hanging in there and doing the best that I can. And, turning my pain into purpose."
Heming has previously revealed she will use her position in the public eye to 'raise awareness' about her husband's illness, and laud 'caregivers, who are unsung heroes out there.'
"And then I'm going to turn my grief and my anger and my sadness into something good around something that feels less than – watch this space because I didn't come to play."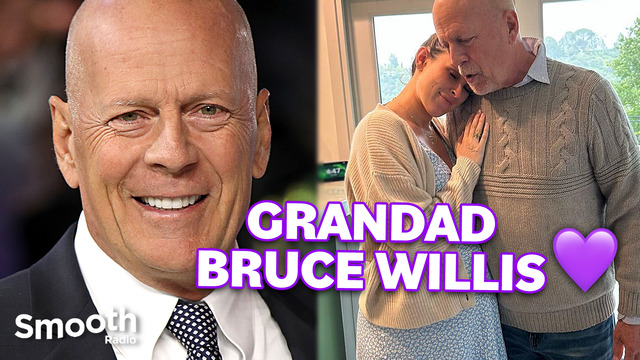 Bruce Willis becomes a grandfather for FIRST time amid dementia battle
Earlier this year it was confirmed that the action star had been diagnosed with frontotemporal dementia – the most common form of dementia in people under 60.
"Unfortunately, challenges with communication are just one symptom of the disease Bruce faces. While this is painful, it is a relief to finally have a clear diagnosis," his family said in February.
"Today there are no treatments for the disease, a reality that we hope can change in the years ahead," they added.
Bruce's family thanked fans and expressed their "deepest gratitude for the incredible outpouring of love" they had received.