When the elusive Kate Bush stole Elton John's limelight after attending his wedding
22 May 2023, 19:29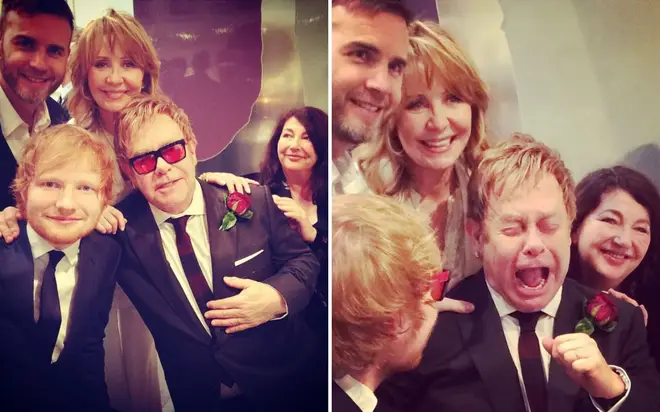 Sir Elton John has had many famous friends over the years.
He's had plenty of feuds too, but his friendships with fellow stars often make headlines.
Be it with Princess Diana, Freddie Mercury, John Lennon, and more recently Ed Sheeran and Dua Lipa, Elton John's long list of celebrity friendships seems endless.
So you can imagine when Elton throws a party, there will be a host of instantly recognisable names and faces in attendance.
That's precisely what happened at Elton's wedding to long-time partner David Furnish in 2014, not long after same-sex marriages were made legal in the UK.
Stars from music, film, television, and comedy were all invited to see Elton and David tie the knot:
Gary Barlow, Lulu, Elizabeth Hurley, Ed Sheeran, David Beckham, his wife Victoria Beckham, Hugh Grant, Jimmy Carr, David Walliams and his then-wife Lara Stone were all there to celebrate the 'Rocket Man' becoming a married man.
But there was one unexpected guest that everybody was fascinated with and nearly stole Elton's spotlight: Kate Bush.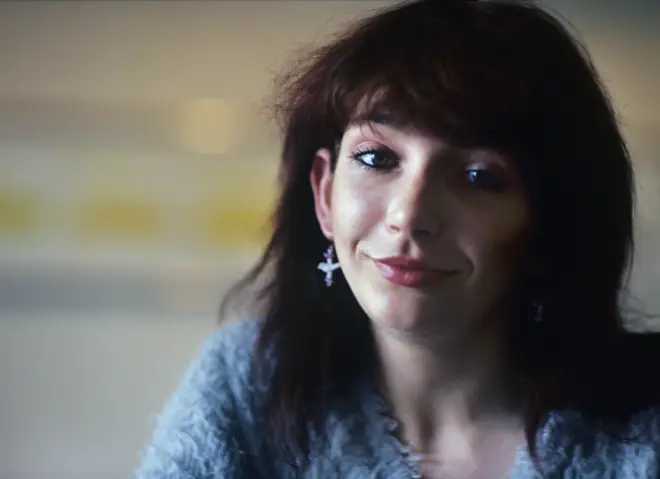 In recent years, Kate Bush has made a reputation for being elusive, shunning the spotlight in favour of living a quiet life.
Elton and Kate have been close pals for nearly 40 years, and even collaborated once when he asked her to cover his songs, 'Rocket Man' and 'Candle In The Wind'.
Kate rarely appears in public nowadays - even when she's handed out awards she'll often decline the invitation to the ceremony.
Of course, she wasn't to miss out on Elton and David's special day, but her being there blew fellow guests' minds due to her reclusive nature.
Similarly, at their civil partnership nine years earlier in 2005, Kate upstaged Elton with her presence, though it wasn't her intention.
Not that Elton was particularly fussed by everyone wanting to meet her, even calling her a "beautiful mystery" himself.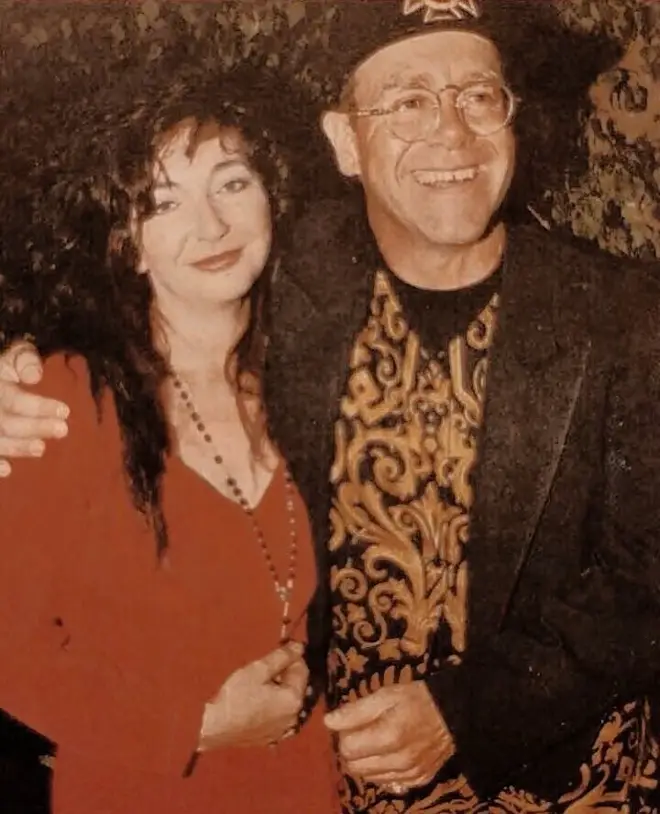 In a documentary about Kate which came out the same year as Elton's marriage in 2014, he recalled the reception she got at his civil partnership.
"I'll tell you a story, when I had my civil partnership nine years ago in 2005, we invited Kate and we didn't think she'd come but she did and came with her husband Danny," Elton said.
"And there were a lot of very famous people in that room, there was like 600 people, and all anybody wanted to meet was Kate Bush".
"I mean musicians, anybody, they couldn't believe that Kate Bush was there. She's kind of an enigma" he added. "She's just who she is, she's unique, she's a mystery, she's the most beautiful mystery."
"'You've got to introduce me to Kate Bush.' I remember Boy George saying, 'Oh my God, is that Kate Bush?'".
Although she didn't completely steal the limelight off of Elton on his special day with David and their children, Kate still managed to wow some of the newlyweds' special guests.
"We had a photo taken together," said Lulu, talking about the photo of her with Kate, Elton, Ed Sheeran, and Gary Barlow that went viral at the time.
"I was sitting next to Gary [Barlow] and there's Ed [Sheeran], Elton and Kate [Bush]. She is the nicest person, and so normal.
"Maybe she flew in and out on a broom like a white witch because she's quite ethereal, but she is also very real and down-to-earth."
Even when Lulu posted the pictures to her Instagram followers, the majority of them commented on Kate's inclusion in the photo given it was such a surprise to see her.
After all, Elton did describe Kate as an "enigma" and even though she did absorb some of his attention, she can't do any wrong in his eyes.