Take That's Howard Donald hits back at fans who mocked his appearance at the Coronation Concert
10 May 2023, 11:26 | Updated: 10 May 2023, 14:05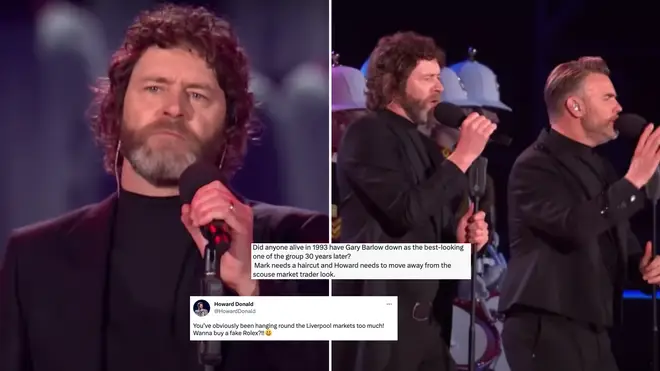 Howard Donald has slammed a Twitter user who criticised his appearance at the concert at Windsor Castle for the King's Coronation.
The Take That star, 55, has responded to criticism of his appearance at the Coronation concert.
Howard Donald joined his bandmates Gary Barlow, 52, and Mark Owen, 51, as the headline act at the star-studded event, however some Twitter users mocked the stars' appearance.
Taking to the social media site, Howard Donald has now responded to the cruel comments, with a tongue-in-cheek joke of his own.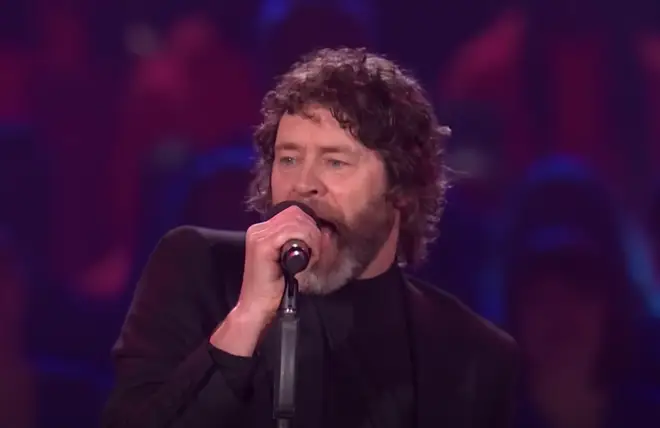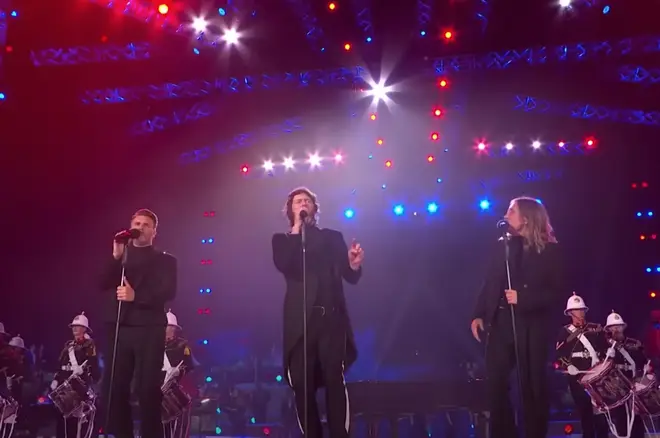 The commenter wrote: "Did anyone alive in 1993 have Gary Barlow down as the best-looking one of the group 30 years later?" they said.
"Mark needs a haircut and Howard needs to move away from the scouse market trader look."
Howard, whose fans quickly came to his defence, responded directly to the comment, saying: "You've obviously been hanging round the Liverpool markets too much! Wanna buy a fake Rolex?!!"
However, the unfavourable fan comment was quickly drowned out by a host of positive feedback from Take That fans.
One said of Howard's performance: "I forgot what an absolutely phenomenal dancer he was."
Another wrote: "You all looked and sounded absolutely sensational."
With a third joking: "I think I might have to go a browse through Liverpool markets if their traders look like you, Howard!"
The group made their comeback after four years away from performing on stage, topping the bill with renditions of 'Greatest Day', 'Shine' and 'Never Forget'.
The trio have since announced they are reuniting for good and the Coronation concert was the beginning of their comeback.
"It was incredible to perform live together again for the first time in 4 years and there is so much more to come," said the band on Instagram. "We're back for good."
Take That have already confirmed a massive summer UK show at London's Hyde Park on July 1, where they will again play as a three-piece.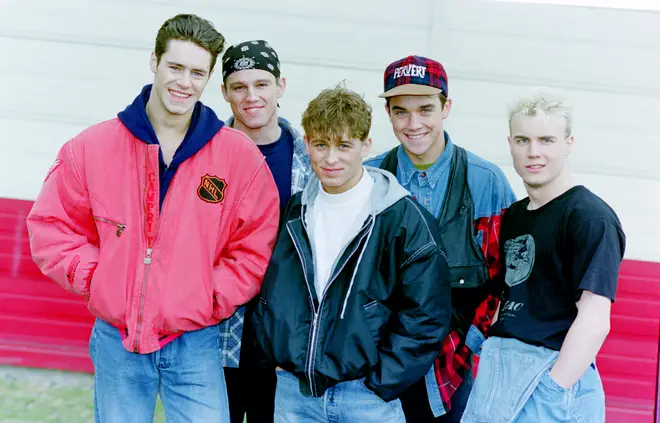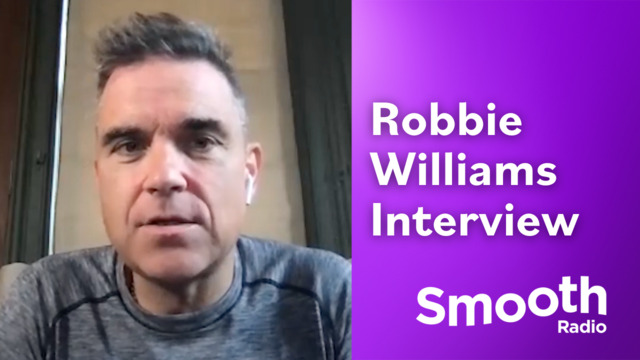 Robbie Williams interview: "It's a miracle if I make the charts now"
Rumours have abounded that ex-band member, Robbie Williams, may rejoin Take That for their comeback after the band's official Instagram page teased fans with a cryptic message of his own.
The account posted a clip of all five members of Take That performing 'Never Forget', with the caption reading: "Never forget we will have fun like this again… someday soon 💙".
Watch this space!