When George Michael surprised an emotional Martin Kemp on 'This Is Your Life'
4 May 2023, 12:33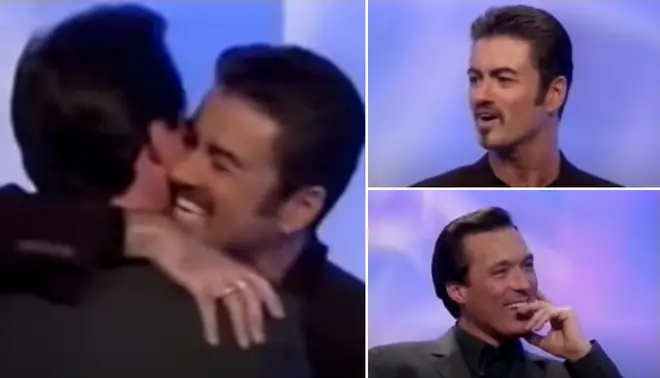 George Michael surprised the Spandau Ballet star on the iconic TV show in 1999.
George Michael and Martin Kemp were great friends for many years, so it was only right that the 'Careless Whisper' star was the closing guest on Kemp's 'This Is Your Life' episode.
Appearing on the famed TV show in 1999, George Michael closed the episode with a beautiful tribute to his friend of over twenty years.
Hosted by Michael Aspel 'This Is Your Life' followed the Spandau Ballet star's life accompanied by the appearance of friends, loved ones and special guests.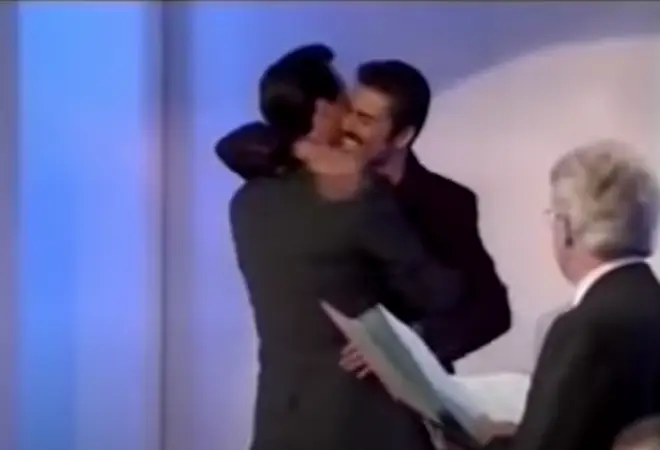 As the special episode was coming to an end, Aspel announced the arrival of George Michael, much to the audience's delight.
Stepping out from behind sliding doors, George and Kemp embraced, before the Wham! star started to regale the gathered crowd with a story of his backing singer and best friend, Shirlie, who would meet and eventually go on to marry Martin Kemp.
"Shirlie had had the hots for Martin for quite a while, hadn't you love," he laughed. "And basically we saw Martin at a club that we went to and she reiterated this thing about she was going to marry him."
"But when it came to it and they meat, she was kind of too chicken to call him so I bullied her into calling him."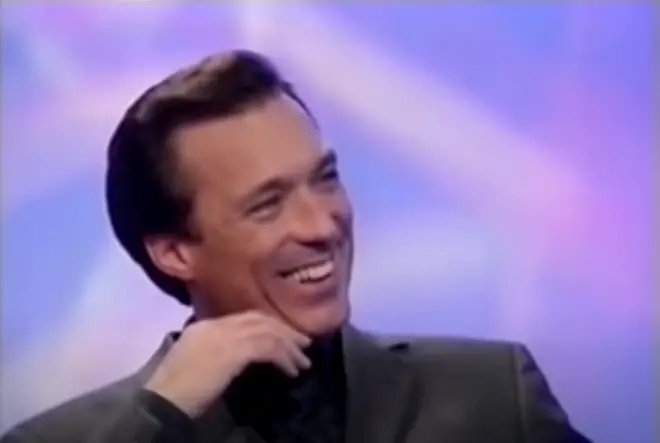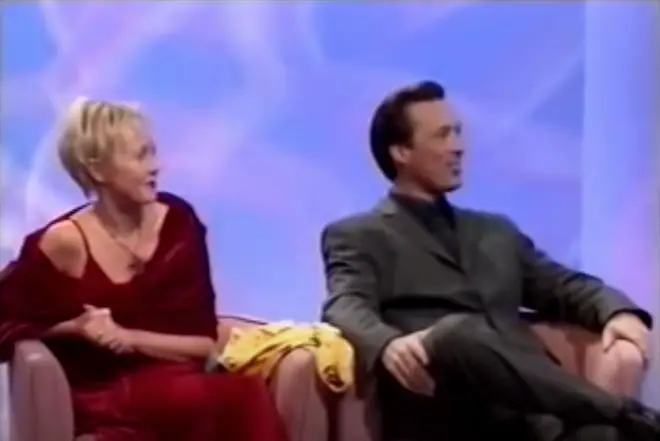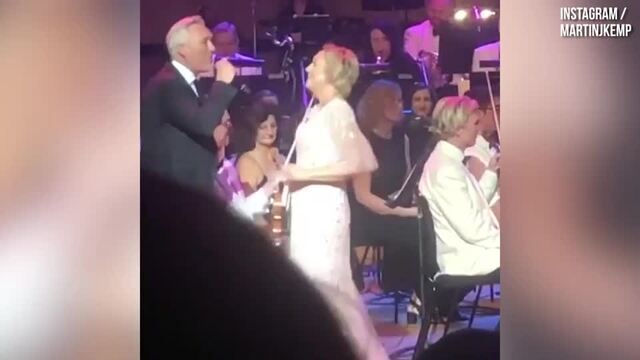 Martin Kemp performs with Shirlie in sweet clip to promote 'It's A Love Story Now'
George then went on to explain his hand in getting Martin Kemp his infamous role as Steve Owen on Eastenders.
The Spandau Ballet star played the TV villain from 1998 to 2002 and George Michel revealed he'd been pushing for him to be on the show for years.
"One day Shirlie called me and said he'd actually like to try out for it," he recalled, adding he'd met Eastenders actress Michelle Collins before, and set about making it happen.
"I called her up and said 'You know who Martin Kemp is?' and obviously she did because just like everyone else of her generation she fancied you."
George said she spoke to a producer and Eastenders and that the rest was history, however the singer did joke that their relationship was "under a lot of strain at the moment."
Martin Kemp was playing Steve Owen on the show at the time of filming 'This Is Your Life', and George – a famously huge Eastenders fan – wasn't happy.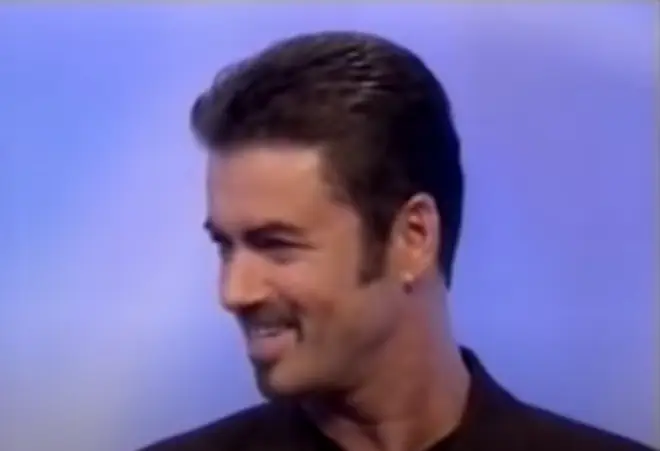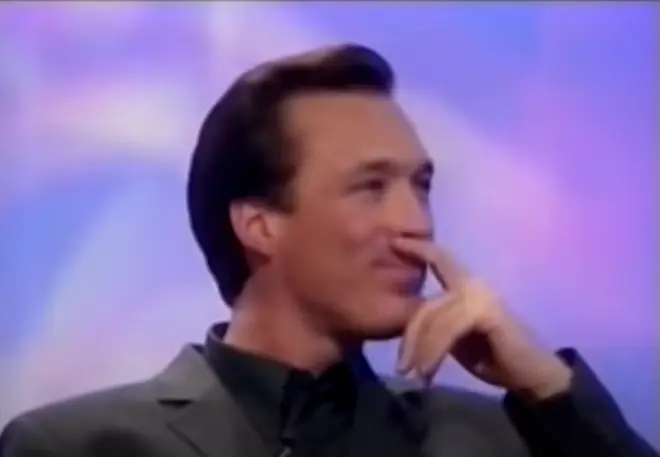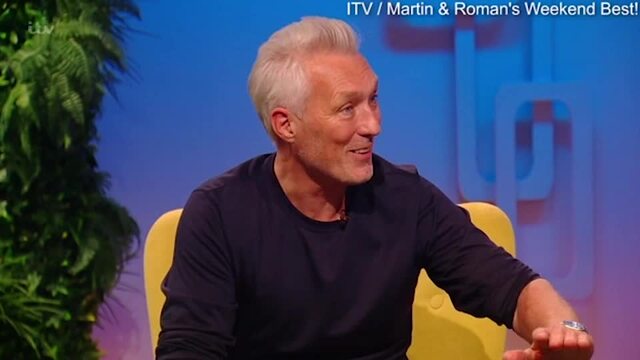 Martin Kemp reveals EastEnders fan George Michael got him his role
"Because having done all of that for him," he says, "when I go over to their house, they won't show me the scripts!"
George went on to say how proud he is of Martin doing "such incredible things in his life" and added he was "one of the most kind-hearted and genuine people that I've ever met."
Finishing his beautiful tribute, George added in a nod to Shirlie: "And I'd like to thank him for looking after my best friend for 17 years."
The beautiful dedication to Martin was a testament to the life-long friendship the star had with the married pair – whom he was so fundamental in introducing.
Martin Kemp later went into more detail about George's influence on his marriage to Shirlie, and the Wham! star's hand in introducing them.
Speaking to the Daily Mail in 2019, Martin said he actually fell in love with his future wife after seeing her on stage George Michael in 1982.
Martin Kemp 'This Is Your Life' feat George Michael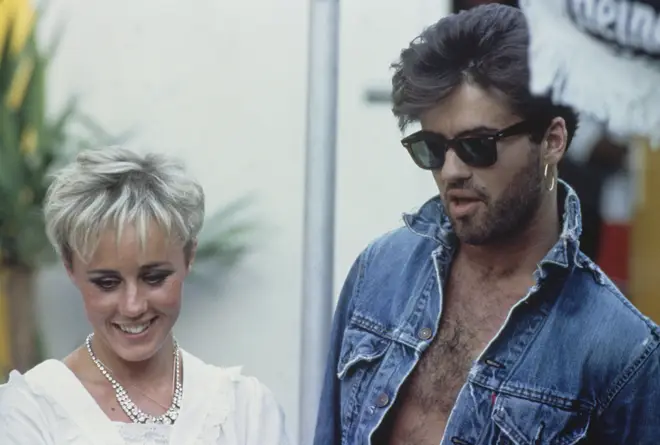 "I'd seen Wham! on Top Of The Pops singing Young Guns, and I couldn't take my eyes off Shirlie," he said.
"I thought she was the most beautiful woman I'd seen."
It wasn't long before Martin came face-to-face with the woman he had a crush on: 'Two weeks later we were at some VIP screening and there she was," he said.
Yet as George Michael revealed on 'This Is Your Life', it was he who took matters into his own hands, forcing Shirlie to call Martin from his sister's bedroom.
"I was at his house and he kept saying, 'Are you going to call him?', she said: "[George] was a big Spandau fan. He called the number and gave me the phone. 
"Martin's mum answered and I said, 'Is Martin there, please?' She asked who it was and I was so embarrassed, she probably had girls phoning all the time for him.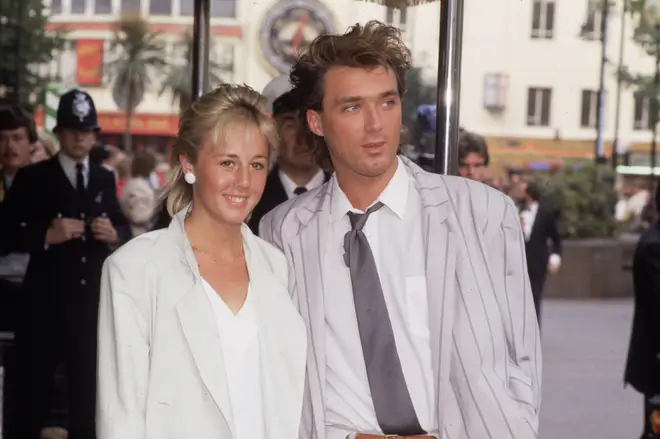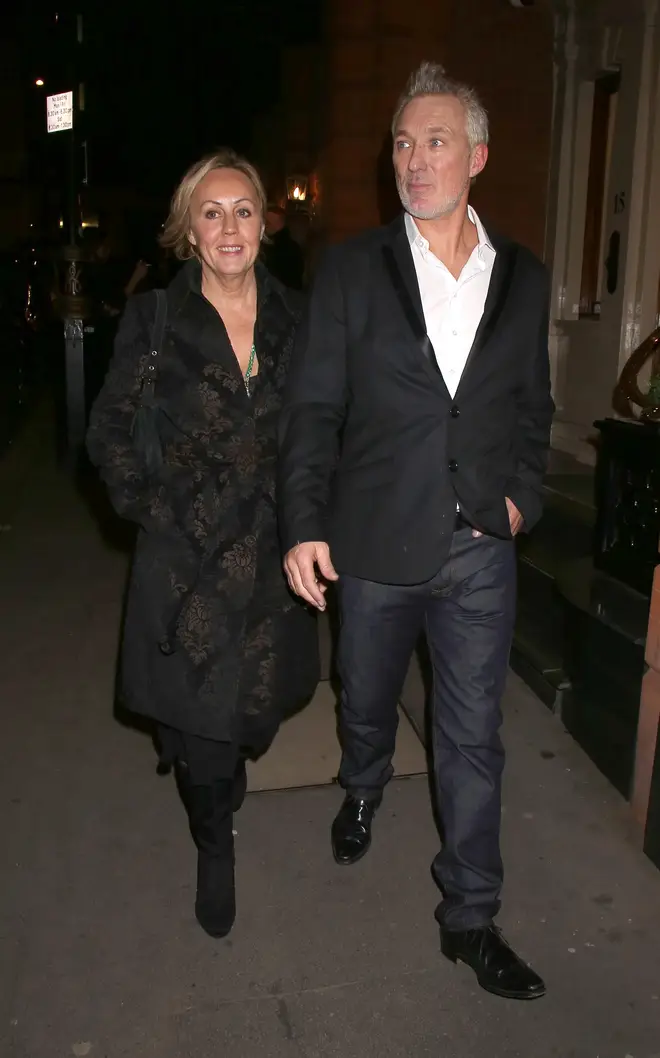 "Then he came on and said, 'I'm so pleased you called.' He sounded really happy I'd phoned. So that was it."
The pair arranged to meet at London's Camden Palace, but Shirlie surprised Martin and brought an unexpected chaperone.
"As I was walking down Camden High Street I saw Shirlie standing on the corner and my heart sank because she had brought her mate, and her mate was George Michael," Martin recalled. "We spent the evening trying to lose him."
It seems George may have regretted his idea of being her chaperone, with Shirlie later saying; "He said, 'I didn't know you'd be snogging all night!'"