The Full Monty cast: Where are the stars of the 1997 film now?
10 June 2023, 10:34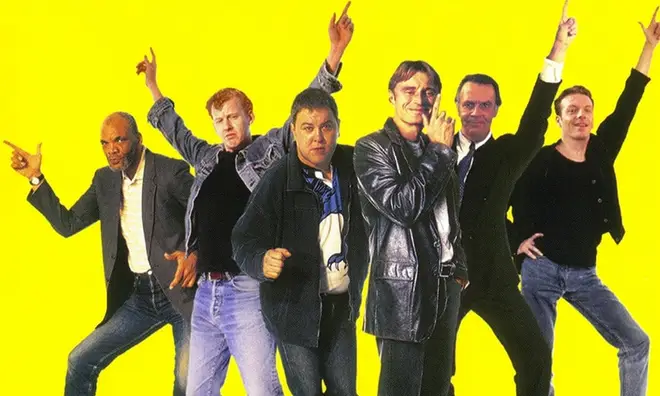 It was a comedy hit with a big heart and a huge soundtrack.
There was also an ample amount of male nudity given the film's title, The Full Monty, which became a global box office smash on its 1997 release.
Although it was a comedy at its core, the film touched upon serious topics like unemployment, masculinity, working-class culture, body image, and depression.
The story of six blokes in Sheffield, Yorkshire who are all down on their luck in their own individual ways, The Full Monty showed that it wasn't just The Chippendales that could make money from taking their kit off.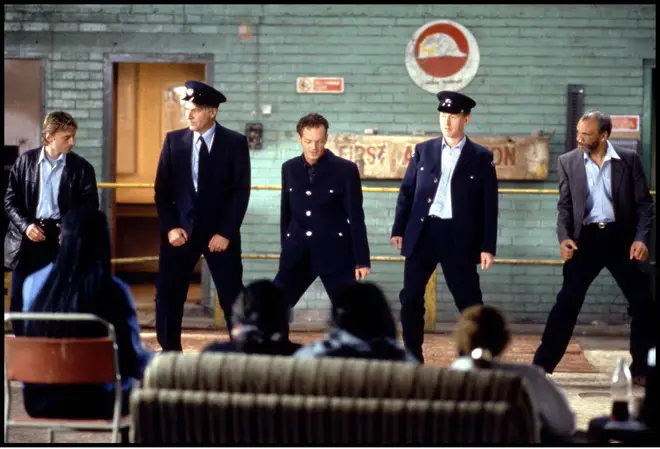 Amazingly, the film eventually grossed over $250 million from a budget of only $3.5 million, won the BAFTA Award for Best Film and was nominated for Best Picture at the Oscars.
The Full Monty also single-handedly reignited the world's love of Hot Chocolate and their disco-soul anthem 'You Sexy Thing'.
Now the makeshift strippers are back for another stint with the announcement of a new Disney+ sequel series which will catch us up with the lives of the characters a quarter of a century on.
But what have the cast of The Full Monty been up to since the original 1997 release, and where are they now?
Gary "Gaz" Schofield (Robert Carlyle)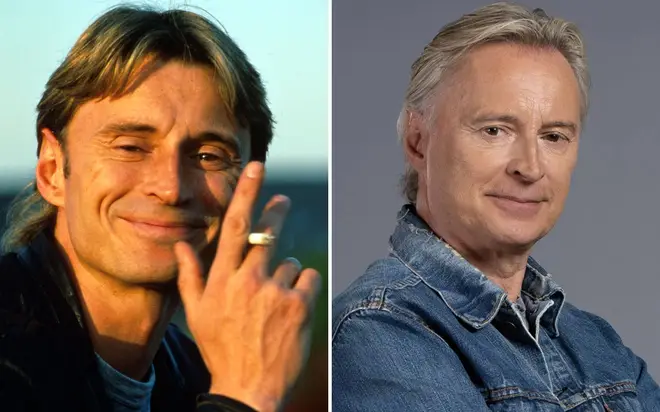 The central character of The Full Monty, "Gaz" was played by Scottish actor Robert Carlyle who was the leading actor in the film.
By that time, he'd already starred in Danny Boyle's Trainspotting a year prior and the titular character of the detective series Hamish MacBeth.
After winning the BAFTA Award for Best Leading Male in a Role for The Full Monty, he went on to have continued success in Hollywood and television series worldwide.
Carlyle starred opposite Pierce Brosnan's 007 in James Bond entry The World Is Not Enough, alongside Leonardo DiCaprio in The Beach, and Angela's Ashes.
As well as featuring in a number of critically acclaimed television programmes and theatre plays over the years, the Scottish actor also made an uncredited appearance as John Lennon in the 2019 film Yesterday.
He was also awarded an OBE in 1999, and is set to make his return as Gaz in the new sequel series to The Full Monty.
Gerald Arthur Cooper (Tom Wilkinson)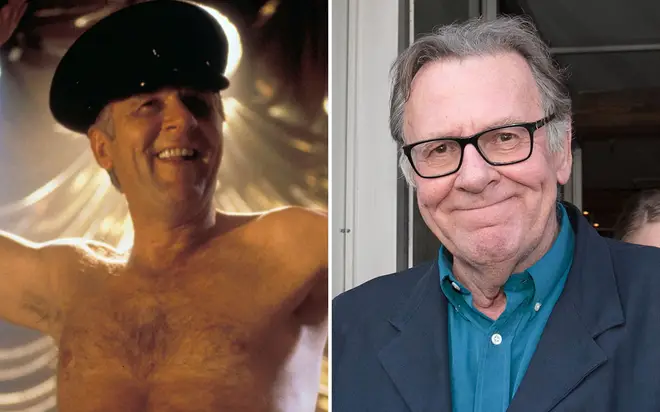 Gerard Arthur Cooper, played by Tom Wilkinson, is recruited by Gaz in The Full Monty as he's the only member of the dance troupe that had formal lessons.
Tom Wilkinson was undoubtedly the most established actor to feature in the film, having already been nominated for a BAFTA television award for his turn in an adaptation of Charles Dickens' Martin Chuzzlewit.
Winning a BAFTA for Best Actor in a Supporting Role for The Full Monty, Wilkinson went on to have a glittering career in film and television.
He's received two Academy Award nominations, one for Best Actor for In the Bedroom in 2001 and the other for Best Supporting Actor for Michael Clayton alongside George Clooney in 2007.
Wilkinson has starred in a host of major films like In the Name of the Father, Sense and Sensibility, Shakespeare in Love, Eternal Sunshine of the Spotless Mind, Batman Begins, The Best Exotic Marigold Hotel, and Selma.
He won a Golden Globe and an Emmy Award for playing Benjamin Franklin in the HBO limited series John Adams in 2009, and will reprise his role for The Full Monty series on Disney+.
Dave Horsefall (Mark Addy)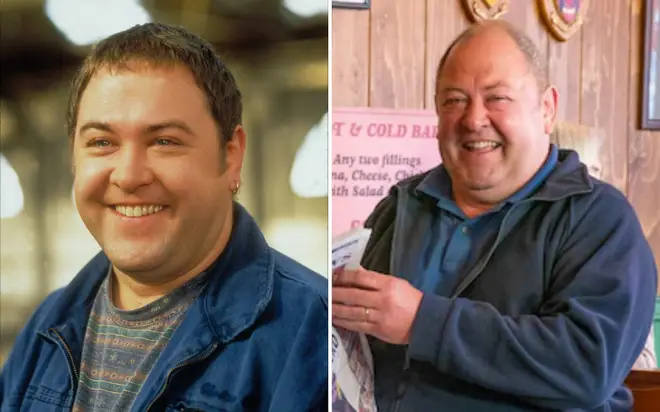 Dave Horsefall was played by Mark Addy, who has had a successful career on the screen and the stage since starring in The Full Monty in 1997.
He had supporting roles in A Knight's Tale with Heath Ledger, and Ridley Scott's Robin Hood as Friar Tuck.
He's most known for his appearance as King Robert Baratheon in the HBO fantasy series Game of Thrones and as Bill Miller in the US sitcom Still Standing.
Addy was also nominated for the BAFTA Award for Best Actor in a Supporting Role for his turn as Dave Horsefall in The Full Monty, but lost out to Tom Wilkinson.
"Lomper" (Steve Huison)
After starring as "Lomper" in The Full Monty, Steve Huison continued his career in British television.
He starred in Coronation Street from 2008 to 2011, and a number of other television dramas, also reprising his role for the sequel series of The Full Monty.
Barrington "Horse" Mitchell (Paul Barber)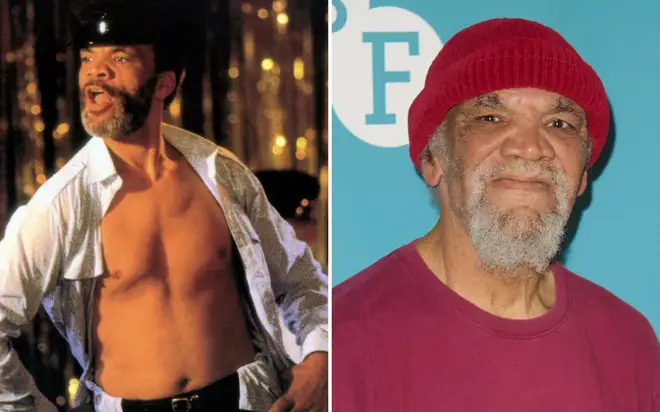 Before starring as "Horse" in The Full Monty, Paul Barber already had a successful career on the stage and television.
He's most known for playing Denzel in Only Fools and Horses, and reunited with Robert Carlyle and Samuel L. Jackson in the Liverpool-based gangster film The 51st State in 2001.
Barber now lives in Essex, and was awarded an honorary doctorate from Liverpool John Moores University in 2011 for his 'outstanding contribution to the performing arts'.
He's also set to return as "Horse" in the Disney+ sequel series to The Full Monty in 2023.
Guy (Hugo Speer)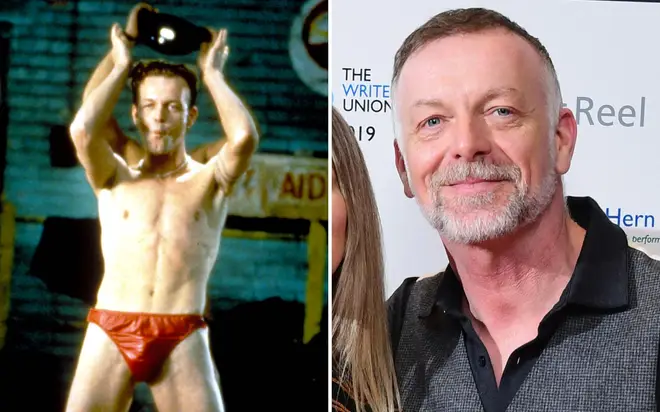 Hugo Speer played Guy in The Full Monty, and went on to have a successful career in television on and off the screen.
After starring in series such as Britannia, Men Behaving Badly, and feature film The Interpreter alongside Nicole Kidman, Speer directed his own short film.
Speer will not be reprising his role as Guy in The Full Monty sequel series, having been kicked off of the production for 'inappropriate conduct' and 'nudity' during filming.
Mandy (Emily Woof)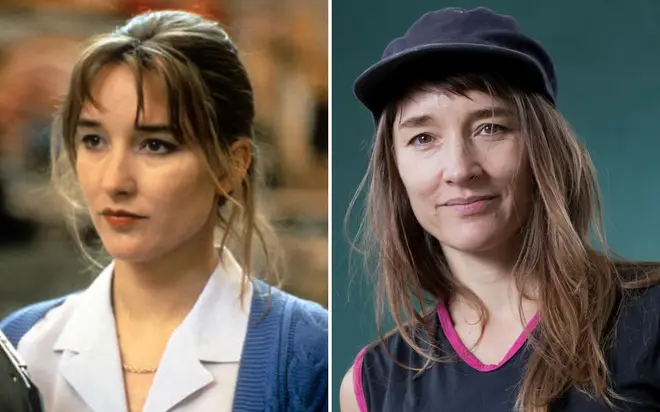 Emily Woof played Mandy in The Full Monty, the ex-wife of central character Gaz who share a child together, but friction arises when he can no longer pay child support due to unemployment.
She went on to star is various television series after the film was released, but later turned to writing.
Woof wrote her own theatre plays at first, before becoming an published author with her two novels The Whole Wide Beauty in 2010 and The Lightning Tree in 2015.
It's not been confirmed whether or not she will reprise her role as Mandy in The Full Monty Disney+ series.
Jean Horsefall (Lesley Sharp)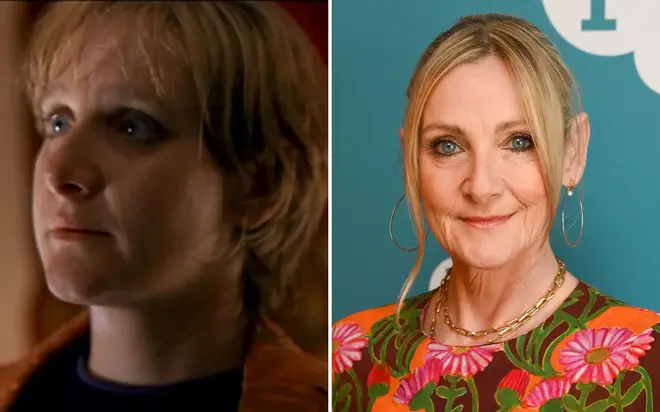 Lesley Sharp starred as Jean Horsefall in The Full Monty, the wife of Dave who encourages him to join the stripping troupe to battle his body image issues.
Sharp is an accomplished actor on the stage and on the screen, who also received a nomination for the BAFTA Award for Best Actress in a Supporting Role for her turn as Jean.
She's starred in films like From Hell opposite Johnny Depp, Mike Leigh's Vera Drake and Naked, and has won a Royal Television Society and a Screen Actors Guild Award too.
Lesley Sharp is confirmed to return as Jean Horsefall in the new sequel series to The Full Monty in 2023.