Who is Pigeon on The Masked Singer UK 2023?
13 January 2023, 18:56 | Updated: 10 February 2023, 12:29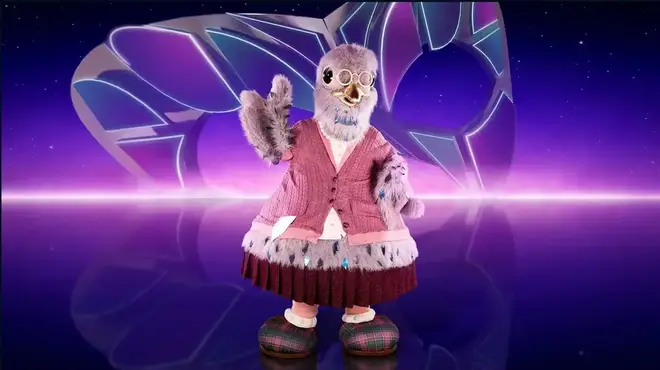 The Masked Singer is back for a new fourth series in 2023 on ITV.
Pigeon is one of the colourful characters taking part in this year's show, but who could it be under the mask?
Who is Pigeon?

Pigeon Performs "No Scrubs" by TLC | The Masked Singer UK

Clues so far:

"I'm an old pigeon mama and I've such a warm heart, let me share some of my wisdom - Life imitates art."
"I might be an old bird but ageing has never bothered me and even though I may have ruffled a few feathers in my time, personally I'm unflappable so I'm good at being able to ask the tougher questions."

Guesses and theories:

Catherine Tate
Emily Atack
Katherine Ryan
Gemma Collins

In episode 5, it was revealed that Pigeon was... comedian Katherine Ryan!

Pigeon Unmasked | Series 4 Episode 5 | Masked Singer UK

Who are the Masked Singer series 4 cast for 2023?

The full list of masked singers for series four are: