Who is Rubbish on The Masked Singer UK 2023?
13 January 2023, 19:06 | Updated: 10 February 2023, 12:28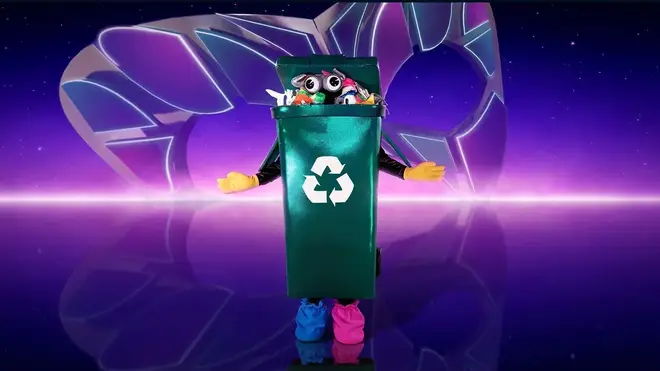 The Masked Singer is back for a new fourth series in 2023 on ITV.
Rubbish is one of the colourful characters taking part in this year's show, but who could it be under the mask?
Who is Rubbish?

Rubbish Performs "Let Me Entertain You" by Robbie Williams | The Masked Singer UK

Clues so far:

"Inside of my bin is trash I'm compiling, as a person I'm happy but you won't see me smiling."
"I'm the one that you've been waiting for and I'm here to work."
"Cleaning up, that's what I do best."
"We're all solo and I'm here to do different things"

Guesses and theories:

Ronnie O'Sullivan
Bradley Wiggins
Antony Costa
Marvin Humes

In episode 4, it was revealed that Rubbish was... snooker icon Stephen Hendry!

Rubbish UNMASKED | Season 4 Ep 4 | The Masked Singer UK

Who are the Masked Singer series 4 cast for 2023?

The full list of masked singers for series four are: