King Charles III Coronation playlist: Classic songs from The Beatles, Queen, Tom Jones and more featured
20 March 2023, 12:16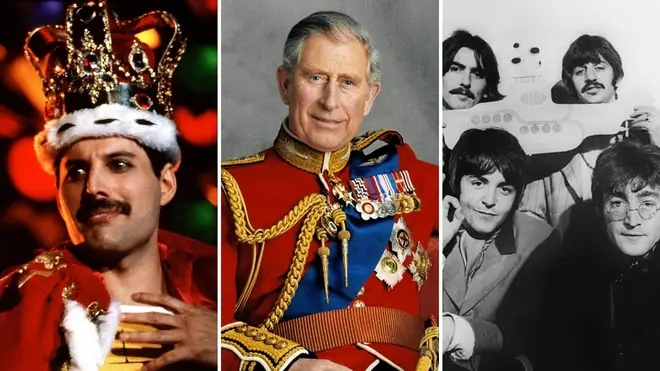 It's not much longer until we witness the United Kingdom's first Coronation in over 70 years.
On 6th May 2023, Westminster Abbey will once again enter the history books of British history as King Charles III will officially take the crown.
It's been a long wait for Charles to become King, as his mother Queen Elizabeth II became the longest-ever living monarch after her incredible reign from 1952 until her passing in 2022.
Not only will Charles be stepping into his mum's role, he will also have a lot of expectations to live up to because of Her Majesty's popularity around the globe.
What made Queen Elizabeth II so loved worldwide was her insistence on keeping the monarchy relevant to the British public.
She did that by befriending countless stars of film, music, and entertainment over the years, inviting them to perform at glorious celebrations like the Royal Variety Performance and jubilee celebrations at Buckingham Palace.
Now King Charles is getting in the spirit himself by releasing his official Coronation Celebration playlist on Spotify for the masses to enjoy in the run-up to the ceremony.
And the playlist features a host of British music legends alongside contemporary superstars.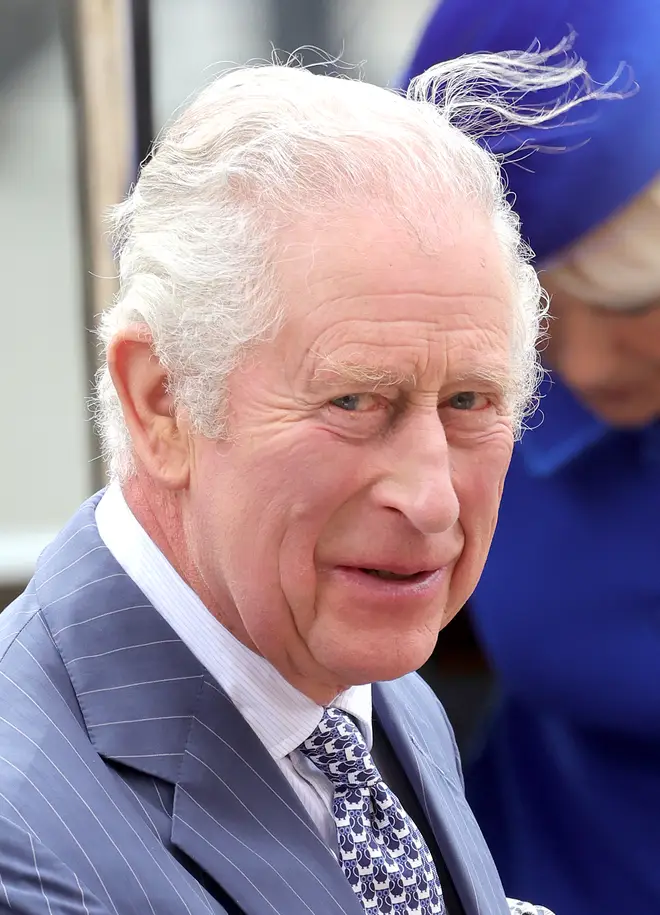 King Charles will start his reign with the likes of The Beatles, Queen, Sir Tom Jones, David Bowie, The Kinks, The Who, Sir Rod Stewart and Jeff Beck, Electric Light Orchestra, Take That, Spice Girls, Grace Jones, and Kate Bush, all of which feature on the playlist.
All of the above are legendary artists that have flown the flag for British music around the world, all innovators and icons in their own right.
It's not just chock-a-block with legacy artists however - there's an eclectic mix of contemporary stars too such as Harry Styles, Coldplay, George Ezra, Ed Sheeran, Emeli Sandé, Sam Ryder, and Michael Bublé.
It's an excellent mix of pop, rock, and soul songs to soundtrack your bank holiday weekend celebrations, your street parties, and even just an evening putting up the bunting.
There's also a couple of humorous inclusions with Boney M's 'Daddy Cool' and Years & Years' 'King' making the cut.
It's not confirmed if any of these names included will be performing at the Coronation concert at Windsor Castle on 7th May 2023, with the lineup still to be announced.
Sadly, King Charles can't entirely take the credit for his party playlist - in fact, His Majesty wasn't the one to make the playlist.
His government's Department for Digital, Culture Media, and Sport can take the credit for sticking this collection of tunes together.
Despite that, King Charles is staking his claim as the coolest of the Windsor clan, and with this selection of songs spanning the past seven decades of British music he'll surely be able to convince you.
Not that he needs to however, especially after his breakdancing exploits back in 1985 when he was just the Prince of Wales.
If you're keen on popping some moves like Charles during the Coronation celebrations, then take a look at the video below:
Prince Charles breakdancing
See below for the full list of names featured on the official Coronation Celebration Playlist:
1. 'Come Together' – The Beatles
2. 'Mr Blue Sky' – Electric Light Orchestra
3. 'A Sky Full of Stars' – Coldplay
4. 'Treat People With Kindness' – Harry Styles
5. 'Waterloo Sunset' – The Kinks
6. 'I'm Gonna Be (500 miles)' – The Proclaimers
7. 'Our House' – Madness
8. 'Slave To The Rhythm' – Grace Jones
9. 'Running Up That Hill (A Deal With God)' – Kate Bush
10. 'Shine' - Take That
11. 'Green Green Grass Of Home' – Tom Jones
12. 'Celestial' – Ed Sheeran
13. 'Starry Eyed' – Ellie Goulding
14. 'Daddy Cool' – Boney M
15. 'Dance All Over Me' – George Ezra
16. 'People Get Ready' – Jeff Beck and Rod Stewart
17. 'King' – Years & Years
18. 'Love Reign O'er Me' – The Who
19. 'It's A Beautiful Day' – Michael Bublé
20. 'We Are The Champions' - Queen
21. 'Gold' – Spandau Ballet
22. 'Say You'll Be There' – Spice Girls
23. 'One Day Like This' – Elbow
24. 'SPACE MAN' – Sam Ryder
25. 'Let's Dance' – David Bowie
26. 'All Over The World' – Pet Shop Boys
27. 'Starlight' – Emeli Sandé