'Where Are My Background Singers?' Patti LaBelle's Awkward Performance At The White House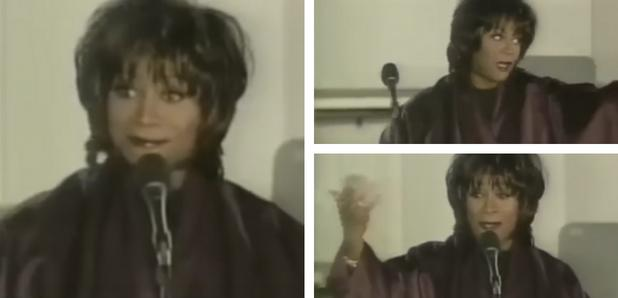 Everything that could possibly go wrong does for poor Patti.
It's true that anything can go wrong during a live performance and the performer has to be prepared to roll with the punches. That's showbiz.
But we're sure legendary singer Patti LaBelle didn't quite anticipate that so many things would go wrong when she performed at the National Christmas Tree Lighting Ceremony at The White House back in 1996.

First off, the band starts playing before Patti's even settled at the mic and next she stops to ask, "Where are my background singers?" as she realises she's alone on the stage.
And then she declares, "it's the wrong words on the cue cards, I don't know the song!"
It goes from bad to worse, but it's absolutely hilarious...