King Charles Coronation in pictures: Royal Family, celebrity guests, ceremony and more
6 May 2023, 12:31 | Updated: 6 May 2023, 13:44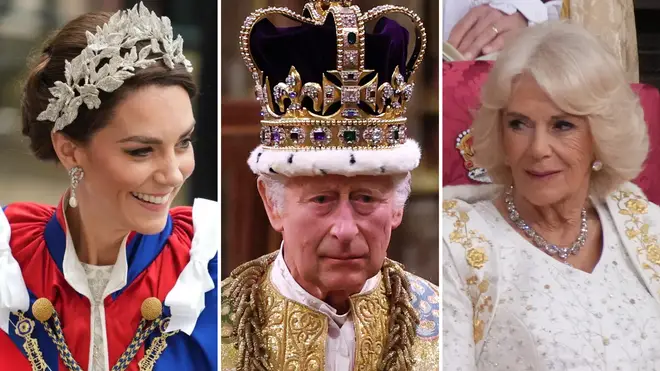 King Charles III and Queen Camilla were coronated at Westminster Abbey today (May 6), in a historic event that the country celebrated together.
King Charles was the longest heir-in-waiting while his mother Queen Elizabeth II was the country's monarch. Following her death in September, Charles's Coronation took place today at Westminster Abbey.
Joined by Queen Camilla, the ceremony also welcomed Prince William, the Duchess of Cambridge and their children – Prince George, Princess Charlotte and Prince Louis.
Here, we celebrate the special occasion with highlights of images from the Coronation: