Michael Auger reflects on his Smooth Summer and "Edges"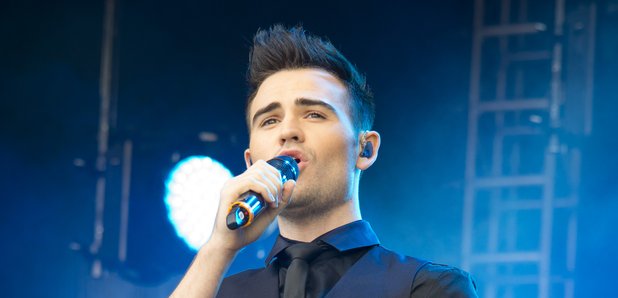 Collabro's Michael Auger looks back on an excellent summer– and shares details of his new company Peak Productions!
As a group Collabro have had a great year already, touring the world and enjoying a second successful album in the UK Chart (Act Two reached no2 back in June) One of the highlights was their performance on the banks of the River Mersey to tens of thousands of Smooth fans.
A lot of things we've been doing this summer… the whole audience seems to know all the words. And you know we just want to keep creating more music.
Michael Auger told us about his new venture Peak Productions and his first musical production Edges. Peak Productions was created with the hope that Michael could use his international success to give back to the musical theatre scene. They aim to give exposure to those whose talents NEED to be seen.
Obviously with Collabro we do so many amazing musicals from les Miserables to Phantom of the Opera – [Edges} is a new American musical. I just want to show the UK something a bit different.
EDGES is a musical song cycle that tells the story of four individuals who go through life with all the ups and downs that many of us experience. The songs give you a real insight into each personality and the beautifully written music by Pasek and Paul allows those watching to enjoy themselves whilst relating to the characters.
The show is being performed at the London Theatre Workshop until the 1st October with added Saturday matinee performances. The cast features some great talent including Lauren Allan (Saturday Night Fever Scandinavian tour), Chris Barton (Hairspray tour, The Sound of Music tour), Claudia Kariuki (Ragtime) and Robert Woodward (American Idiot).
There will also be two extra special performances at the St. Paul's actors church on the 3rd October where celebrity faces will be present.
Tickets can be bought via the Peak Productions website: peakproductionscompany.com